Main content
Getting gigs
Read our tips for getting a gig from finding a venue to dealing with promoters and setting up your own night
Find a venue
House parties are a great place to hold your first gig or if your mate's hiring out a venue for their birthday, ask if you can play there. Even if it's a short set, it's still experience.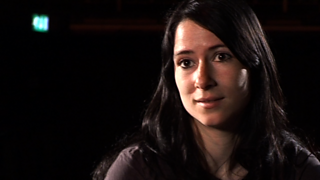 Once you're ready to play pubs and clubs, you'll need to scope out which ones in your area put on local bands. Choose wisely and aim for a venue that already caters for your type of music or one where you've seen similar bands play. They'll have an established audience who will come regularly to particular nights, and who are more likely to 'get' your act because they'll have a similar taste in music. Open mic nights are also a good place to start and an excellent way to meet promoters and other musicians.
If you're serious about creating a local buzz for yourself, you should be going to gigs and supporting other artists. By becoming a part of the local music scene and building relationships with other musicians, you'll create opportunities to play with them at future events.
What promoters want
Venue owners, managers and promoters are all looking for the same things from a band. You will need to be reliable and on time and you will need to bring a crowd. It's important to make a good impression when it comes to promoters. They can be looking to book acts for different venues across the country, so impressing one could mean getting plenty more gigs in the future.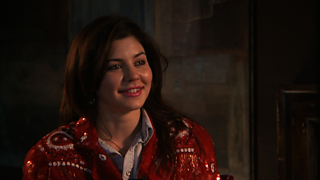 If it's your first gig, use any evidence of your ability and popularity to your advantage. If you've recorded a demo, send it to them – otherwise, make a point of telling them how big your social networking following is and how many paying customers you plan to bring with you. Expect to be at the bottom of the bill to start with – if you play your cards right, you'll be headlining small local gigs before you know it.
It's worth remembering that promoters often put on 'all-dayers' or mini festivals. Generally all the bands share the same kit; either provided by the promoter themselves or the venue, so it's a relatively low stress way of playing a big show.
Setting up your own night
More and more artists are beginning to host their own nights. Joining forces with other bands, artists or DJs in your area can help you build a fanbase and media interest - people are more likely to come to a gig if they're going to see several decent new acts playing.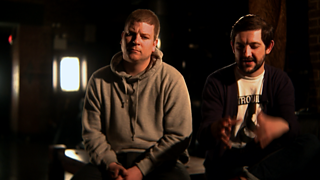 Ambition is a great trait to have, but start off small - a queue leading around the block says a lot more for your night than a larger venue that is half-empty. Get yourself up and running and make sure things run smoothly before you try to get any bigger. You may be better off having shows less frequently but with a greater emphasis on promotion.
Be open and professional and do your research this way you can build a relationship with the venue. It's important for you and the venue to appreciate that building up the night's reputation will take time. The more professional you are in your approach, the better a deal you will get.
It's important to find like-minded acts who are going to appeal to a similar audience as you. Chances are you have friends who are also musicians, so ask them if they'd like to be involved. Do your research on social media sites and find the acts that everyone in your area is talking about. Go to other gigs and approach bands if you would like them to play. If you're starting a club night keep an eye out for DJs you like who play music that will work well at your night.
Social Media is a great way to network. Set up a Twitter and Facebook account just for the night you are promoting with all of the details of the gig including dates, location, venue and acts that are playing. The more popular you are online the more acts that are likely to want to come and play for you and the more people you will get through the doors. If you want to reach other acts outside of your immediate network local rehearsal rooms or music shops may allow you to advertise for demos, you could also invite bands to contact you via music blogs or magazines. Promoting a night is all about reputation so be sure to keep the quality high and promotion accurate.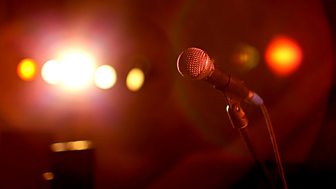 From starting out to recording, playing live and choosing a record deal - all the advice you need is here