Main content
Hector has risen to the status of national celebrity, pursued by the press, with connections in Government. But his marriage to Marnie comes under pressure when he finds himself drawn to the late night clubs of Soho, and a glamorous dancer.
At work, he is outraged to hear that Freddie is to return to The Hour - to share the screen as his co-presenter. When ITV comes calling with offers of more status and money, Hector is very tempted.
But then a night at the club goes badly wrong, scandal threatens and Hector must try to stop a news story that could destroy his marriage and his career.
Dominic West
West's television credits include HBO drama The Wire (2002-2008), The Devil's Whore (2008) and Appropriate Adult (2011). His film credits also include Chicago (2002), Mona Lisa Smile (2003) and 300 (2007).
Clips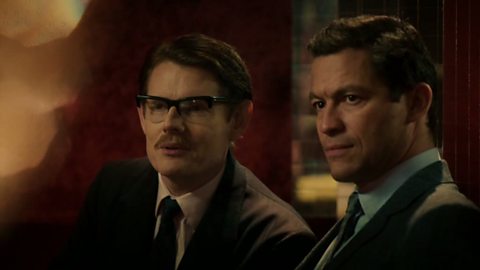 Hector spends the evening at the El Paradis club and is introduced to Kiki Delaine.