Main content
Born on a slave ship to a mother who died before she could tell him his name, Stephen Black was adopted by the slaver's family, christened, schooled, and set to work as a servant and a free man. As he grew older, so he rose in the service of his adopted family, ending up as butler to Sir Walter Pole (the son of the slaver) and becoming known as one of the very best servants in London. He is happy as the king of his own little land below stairs at Harley Street, until he meets a mysterious Gentleman with thistledown hair, who strikes a bargain with him, and carries Stephen Black into a terrifying new world of which he knows nothing. He finds himself the servant of two masters - one human, one magical - and compelled to obey the terrible commands of the latter, who has heard a prophecy about Stephen Black, and is most concerned that Stephen should become, as soon as possible, the King of England.
About Ariyon Bakare
Ariyon's TV credits include Dancing on the Edge, Law and Order, Lewis, Silk and Waking the Dead.
Ariyon recently appeared in the Wachowski Siblings' latest feature, Jupiter Ascending, alongside Eddie Redmayne, Mila Kunis and Channing Tatum. Other film credits include Soul of a Spy, Happy Ever Afters and Christopher Nolan's The Dark Knight.
Ariyon is also a seasoned theatre actor, appearing in Far Away at the Young Vic, Dream of the Dog at Trafalgar Studios, Riff Raff at the Arcola, The Resistible Rise of Arturo Ui at the Lyric and Julius Caesar at the RSC.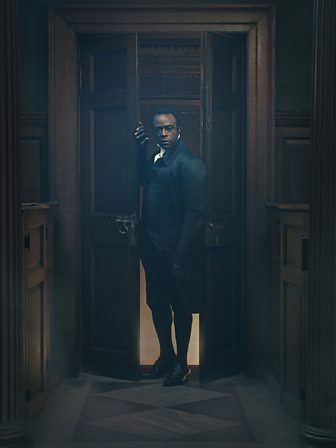 The world of Strange & Norrell
Join the gentlemen magicians to read in the long, dull papers of English magic