Main content
Profile: Ben Williams
Ben has made three films about breakdancing and the culture that surrounds it.
Why did you pick this subject for Fresh?
I felt that it was really important to promote the culture of b-boyin' in the UK. There is such a vibrant and energetic subculture that exists for it, and I thought BBC Fresh would be the best way to expose it.
I find filming dance allows me to experiment with new ways of presenting my work
What motivated you to make this film?
Breakdancing is such a beautiful culture not only because of the dancing and the music but it has such a unity and attracts such a diverse range of people.
With JustRoc, I wanted to create a documentary out of my comfort zone. I didn't really know a lot about the breakdancing scene so I thought I would create a film from an outsider's point of view of why people love to dance. Originally I had contacted a breakdancing charity called Break Mission and made a series of films for them. Out of this I then created this short film.
I felt that Mouse was such a great character to represent what the hip hop culture and breakin' is all about - peace, love, unity and having fun. Since his first exposure to the bboy culture, Mouse has dedicated the last 18 years to perfecting his art and has now achieved his main goal to win the Bboy UK Championships. He chooses to use hip hop now in away that will benefit other people and the culture. His main goal now is to help the children of the Philippines through his charity HipHop4Hope.
What camera did you use to shoot your film?
A borrowed Canon 5D Mark III with a H4n radio Mic and a variety of lenses.
Tell us about post-production.
I edited in Premiere Pro CS6 and used After Effects for some of the slow motion.
Who/what inspires you?
People's stories inspire, and what drives them. In terms of filmmaking I guess I watch a lot of short film documentaries, these bitesize films are always a great way to learn about something or someone. Also Nick Broomfield's approach to documentary has inspried me. But a documentary that really stood out to me and made me want to make my own was Marc Singer's Dark Days, this really influenced me to use black and white in my own films. I find filming dance allows me to experiment with new ways of presenting my work.
What are your plans for the future?
At the moment I am now working with a series of dancers on some projects, so I look forward to seeing these develop and adding to this series of dancer profiles.
What is the most important thing you have learned so far?
The most important thing I have learnt so far is to just don't be afraid to ask. This being in terms of asking someone to be a part of your documentary, or for music. If you're confident in your idea, most of time people will agree to help. And learn to adapt to your surroundings quickly when filming.
Watch: JustRoc on BBC Fresh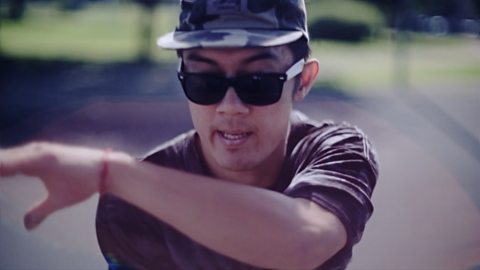 B-boy JustRoc explains how breakdancing changed his life in this uplifting film.
Watch: Marso on BBC Fresh
Watch: Mouse on BBC Fresh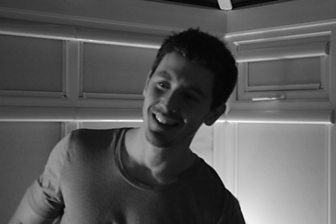 (L-R) Solveig, Jannis & Emma