Main content
Inspiration for All
Alongside our concerts at City Halls the BBC SSO spends a lot of time sharing its passion and experience in music in as wide a range of settings as possible.
Schools and Young people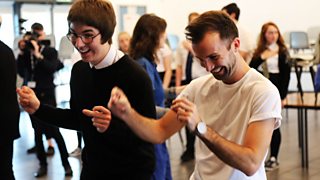 We work in schools across Scotland with young people of all ages, inspiring young people to get excited about music and creativity. As part of BBC Ten Pieces we've offered coaching opportunities and encouragement from professional orchestral musicians: in schools in Glasgow as well as Dalkeith, Elgin, Moray, and Rothesay.
The Next Generation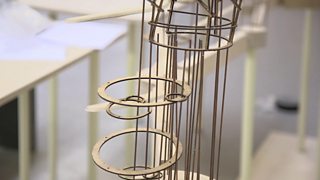 Our relationship with the Royal Conservatoire of Scotland continues to develop the next generation of up-and-coming musicians, conductors, composers and creatives. We support an RCS Conducting Fellow providing a unique opportunity for them to act as musical assistant to our chief conductor, Thomas Dausgaard alongside their studies at the RCS.
Residencies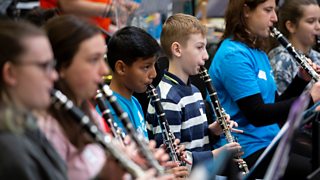 An orchestral residency is a chance for us to spend time in a community sharing our music and making long-lasting links. In 2018 we visited Campbeltown, and 2019 saw us spend a week sharing creative workshops, assemblies and concerts to pupils and families in Holyrood Secondary School in Glasgow, as part of our ongoing partnership with Sistema Scotland.
Lucy Drever: Associate Artist
Lucy Drever is the orchestra's Associate Artist. Lucy is rapidly becoming one of the most respected and inspirational education practitioners through her work as a singer, presenter and workshop leader and was a core part of our recent residencies in Glasgow's Holyrood Secondary School and in Campbeltown. As Associate Artist she'll once again bring Tunes for Tots - our interactive sessions for toddlers – to more venues across Scotland, in addition to presenting concerts, leading creative workshops with young people and developing new relaxed and inclusive music experiences.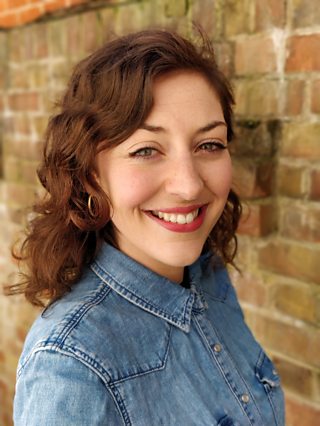 "I believe that making music together allows an opportunity for connection, community and equal voices. Music can tell the most amazing stories, and at its heart it brings people together. I've love working with the BBC SSO and can't wait to build more on the work we've done." Lucy Derver, BBC SSO Associate Artist
Contact Us
To contact the BBC SSO about any of our Education or Community work email: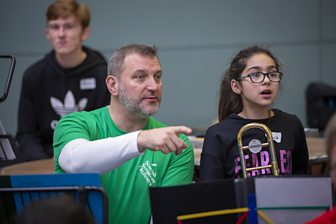 Recent Projects
A collaboration between NYOS, C Duncan and the BBC SSO, commissioned and recorded during the 2020 pandemic lockdown

The BBC SSO, RSNO, SCO, and Horsecross Arts in a side-by-side event for amateur musicians.

Find out what happened at Kitayamata and Higashiyamata Elementary Schools in Yokohama.

BBC SSO Associate Artist Lucy Drever provides her highlights from the BBC SSO's residency.

We asked pupils from Campbeltown Grammar School to create their own artistic Promenade in response to Mussorgsky's Pictures at an Exhibition.

Hayden and Emily from Ruthvenfield Primary School take us behind the scenes of the school's Biggest Weekend project with the BBC Scottish Symphony Orchestra.