Main content
Christopher Payne
Christopher is a fine art consultant specialising in furniture.
| Fact title | Fact data |
| --- | --- |
| Joined the Roadshow: | 1985 |
| Memorable find: | An American bronze of a Sioux Indian Chief |
Christopher Payne's family started in the furniture business in Leicestershire in the 1880s, his grandfather subsequently opening an antique shop in 1901. After university, Christopher started his career at Sotheby's where he stayed for 25 years, becoming a senior auctioneer and Director of the Furniture Department with responsibilities for furniture, works of art, clocks and sculpture. He has written several books on his subject, including one published in Mandarin. Since 1994, Christopher has been an independent fine art consultant advising private clients internationally. In the last three years he has been lecturing and advising clients in China and has been appointed Visiting Professor at Fudan University in Shanghai.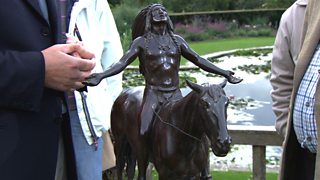 His most memorable item on Antiques Roadshow was an American bronze of a Sioux Indian Chief that came to Bodnant Garden in 2009. This bronze was from the same cast as one sitting in the Oval Office of the White House. As there are so many copies around, Christopher was delighted to come across the real thing.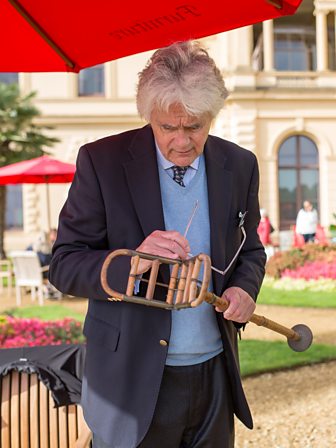 Arms & militaria

Arms & militaria

Arms & militaria

Books & manuscripts

Books and Manuscripts

Books & manuscripts

Books & manuscripts

Books & manuscripts

Ceramics & glass

Ceramics & glass

Ceramics & glass

Ceramics & glass

Ceramics & glass

Ceramics & glass

Ceramics & glass

Ceramics & glass

Ceramics & glass

Ceramics & glass

Ceramics & glass

Clocks & watches

Clocks & watches

Clocks & watches

Furniture

Furniture

Jewellery

Jewellery

Jewellery

Jewellery

Jewellery

Jewellery

Pictures & prints

Pictures & prints

Pictures & prints

Pictures & prints

Pictures & prints

Pictures & prints

Pictures & prints

Pictures & prints

Pictures & prints

Silver

Silver

Silver

Silver