Main content
David Archer
Level-headed and dependable, easy-going David can reveal powerful emotions, as when he took the law into his own hands and shot a badger he suspected of being a carrier of bovine TB.
| Fact title | Fact data |
| --- | --- |
| Played by: | Timothy Bentinck |
| Born: | 18 September 1959 |
| Status: | |
| Occupation: | Farmer |
| Lives at: | Brookfield Farm |
As a young man in a hurry he locked horns with his father Phil, and has had ups and downs with his three siblings, who sometimes see him as bossy and entitled. He often relies on his mother Jill to smooth ruffled feathers.
David's marriage to Ruth, who came to Brookfield as a feisty student, is solid and he is a hands-on dad. However, their relationship hasn't always been plain sailing - he felt betrayed by Ruth's near-affair with their herd manager and his failure to trust his wife on farming matters has caused rows over the years.
When David changed his mind about selling up Brookfield and moving north to be closer to Ruth's mum, it was the last straw for Ruth. While she took a long trip to New Zealand to cool off, David realised he was lost without her. On Ruth's return, he embraced her new dairy herd plan and has vowed to listen to her more than his mother… with mixed results.
We're farmers and this is what farmers do.

David Archer
Likes: Walking the farm, agricultural shows, his mother's cooking
Dislikes: Dodgy business deals, badgers, loading the dishwasher
Highs: Taking over Brookfield, the 'roll on a haystack' that led to son Ben
Lows: The flood, Ruth's breast cancer
Timothy's view on David Archer
Physically strong, honest, loyal with a good sense of humour, but just hopelessly naïve.
Timothy Bentinck
Tim can describe himself as a great deal more than just David Archer in The Archers. He is an accomplished stage and television actor and also an inventor, writer, computer programmer and musician.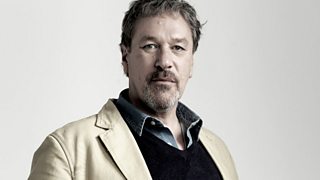 Tim was born on 1 June 1953 on a sheep station in Tasmania where his father had gone to work after giving up his job as a BBC talks producer. When he was two years old, the family moved back to England to live in Berkhamsted, Hertfordshire, where Tim was sent to preparatory school. He studied at Harrow School for five years where he kept up the family tradition of excellence in swimming and languages, and then went on to the University of East Anglia. He graduated with a BA (Hons) in the History of Art, although he says much of his time there was spent in the Drama Society - and water skiing!
After time spent helping his father set up an organic smallholding in Devon, driving tourists round America with TrekAmerica, and selling Mercedes cars in Morocco, Tim decided he really wanted to be an actor. To avoid the dole he got an HGV licence and a job delivering lorry loads of chocolate to South Wales.
After three years at the Bristol Old Vic Theatre School, Tim was awarded the Carleton Hobbs radio award, which guaranteed him six months work with the BBC Radio Repertory Company, and an Equity card. During this time he tackled a vast number of plays and began to build his reputation for voice work, taking on the role of David Archer in 1982.
As well as voice-over work, Tim found himself in increasing demand for television; as Tom Lacey in By The Sword Divided; Nigel Barrington in Square Deal; Steve Nicholson in Made in Heaven; Wing Commander Raikes in Strike Force; and Mark Fitzherbert in the sitcom Prince Among Men. While Tim says that acting is "not a job for a grown-up", and that success is often down to luck rather than any other factor, it does lead him into extraordinary situations, such as facing 30 charging Hussars while filming Sharpe's Rifles in Russia!
His fascination with drama goes back to his school days where he used to produce sketches for a group of friends. He says his father had a penchant for "silly accents" which helped develop his own ear for music and voices.
In the voice world, Tim's recent work includes: re-voicing Gérard Dépardieu in a Canadian film, Nouvelle France; dubbing the lead character, Chow Yung Fat, in Crouching Tiger, Hidden Dragon; and playing James Bond in the computer game of The World Is Not Enough.
On screen he has played Germans in Born and Bred, the BAFTA-nominated D-Day and Vanity Fair, a plastic surgeon in Frances Tuesday, a cockney drug dealer in Silent Witness, a labour minister in Armando Iannucci's The Thick Of It and Jeremy Paxman in the Stephen Fry/John Bird comedy Absolute Power. So, the accents are proving useful!
Tim says that the character David Archer is nothing like him. He sees David as a bit of a child, rather more straight-laced, and that they would certainly vote differently. Equally, Tim says he has a much greater concern for the environment, though David is coming to realise that agriculture cannot continue using chemicals and pesticides at their present levels.
Away from acting, Tim patented a device called The Hippo which enables a child to be supported on an adult's hip. He developed software for Psion handhelds, which was used commercially as a unit and currency converter, and AGENT, a program that runs the finances for voice-over agencies. He has designed and developed five commercial websites and his own at www.bentinck.net.
Tim and his wife Judy, a successful milliner and hat designer, live in Islington. They have two sons, William and Jasper.
Archers highlight
The scene where it finally dawned on David about Ruth and Sam. The first time I'd got nervous about recording The Archers since my first episode.
Other career highlights
Facing a cavalry charge in the Crimea.
Starring in a West End musical.
Flying an F3 Tornado simulator.
Fighting duels and firing machine guns.
Sitting on a rubber pad on the top of a mountain inside the Arctic Circle in Norway for three days waiting for the fog to clear to shoot a commercial for beer and getting mild frostbite.
Being protected at night from elephants and tigers by armed guards in the Masai Mara, filming an ad for ice cream and getting mild sunstroke.
Dicing for the lead with Damon Hill in a Formula One Kart.
Re-voicing Gerard Dépardieu in a movie.
Being the voice of James Bond in a computer game.
Saying "Mind The Gap" on the Piccadilly Line.
Being kissed by Kevin Kline and thrown overboard by Roger Moore.
Dying in the arms of Sean Bean and snogging loads of beautiful women, both clothed and naked.
Having Claudia Schiffer looking into my eyes saying, "Ich liebe dich, ich liebe dich so…".
Earning my living with a big gold earring in my ear and a sword around my waist.
Starring in sitcoms, television series and radio plays.
Doing live improvisation games on stage and being filmed on horseback, scuba diving, canyoning, parachuting and piloting a flying boat.
Timing a kiss, on a beach on the Great Barrier Reef, so that the setting sun shone between my closing lips as the waves lapped around my fit, suntanned body - now sadly white and turned to flab.
Favourite
Actor - Anthony Hopkins - utter truth, no acting apparent.
Book - Well, I've read thousands of books and I've got bookshelves in every room in the house, so how can you possibly select a favourite? Alright then, let's say Winnie the Pooh and Darwin's Origin of Species.
Film - American Beauty, Battleship Potemkin, Galaxy Quest.