Main content
Dendy Easton
Dendy Easton has been in the Fine Art auction world since 1971 and specialises in 19th and 20th Century pictures.
| Fact title | Fact data |
| --- | --- |
| Joined the Roadshow: | 2003 |
| Memorable find: | The original Winnie the Pooh illustrations by Ernest Howard Shepard |
After following the 'Hippy Trail' to Nepal in the early 1970s, Dendy eventually settled at Sotheby's where he worked for 30 years running the Picture Department initially in Sussex and then Olympia. He became a Director of the firm in 1985. Now, he is a consultant to Bonhams in London.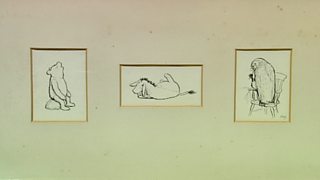 Dendy joined the Antiques Roadshow in 2003 and so far his most memorable moment was at Montacute House in Somerset when he uncovered some original illustrations by Ernest Howard Shepard for Winnie the Pooh. The owner had no idea of the value and when Dendy told them they were worth up to £50,000, he was met with that great Antiques Roadshow reaction – disbelief! 
However, Dendy is a firm believer that not all good art has to be expensive. In his own collection, he most treasures a watercolour of a fisherman by John Robert Houston. Although not particularly valuable, Dendy loves the subject matter and holds many good memories of the painting. When he's not valuing pictures, Dendy enjoys spending his time fishing. He also has a passion for vintage cars and is lucky enough to have inherited two that he enjoys driving around on a sunny afternoon.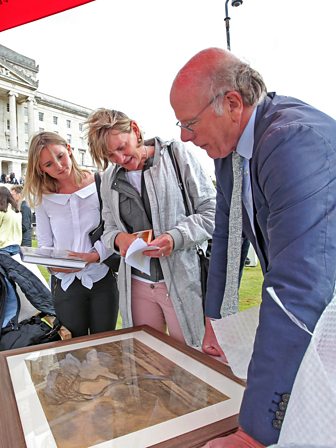 Arms & militaria

Arms & militaria

Arms & militaria

Books & manuscripts

Books and Manuscripts

Books & manuscripts

Books & manuscripts

Books & manuscripts

Ceramics & glass

Ceramics & glass

Ceramics & glass

Ceramics & glass

Ceramics & glass

Ceramics & glass

Ceramics & glass

Ceramics & glass

Ceramics & glass

Ceramics & glass

Ceramics & glass

Clocks & watches

Clocks & watches

Clocks & watches

Furniture

Furniture

Jewellery

Jewellery

Jewellery

Jewellery

Jewellery

Jewellery

Pictures & prints

Pictures & prints

Pictures & prints

Pictures & prints

Pictures & prints

Pictures & prints

Pictures & prints

Pictures & prints

Pictures & prints

Silver

Silver

Silver

Silver