Main content
Ross Fretten
| Fact title | Fact data |
| --- | --- |
| Age | 29 |
| Occupation | Digital Product Consultant |
| Lives | Essex |
I'm usually the smartest person in any room and I'll make sure people know that.

Ross Fretten
In his current job, Ross helps businesses launch and improve their digital products and services.

He doesn't have a role model, preferring to trust his own judgement and forge his own path rather than following in the footsteps of others.

He plans to sit back and let people 'dig their own graves' before burying them in the boardroom.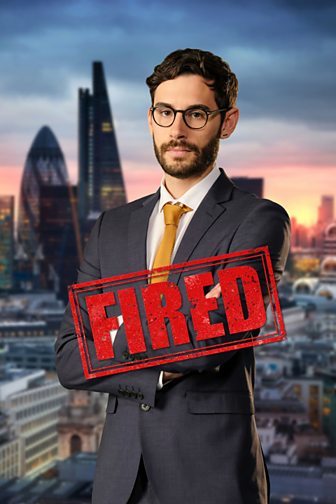 FIRED IN WEEK EIGHT

FIRED IN WEEK EIGHT

FIRED IN WEEK NINE

FIRED IN WEEK EIGHT

Fired in Week One

FIRED IN WEEK TWELVE

FIRED IN WEEK THREE

FIRED IN WEEK TEN

FIRED IN WEEK TEN

HIRED

FIRED IN WEEK TWO

FIRED IN WEEK TWELVE

FIRED IN WEEK TWELVE

FIRED IN WEEK FIVE

FIRED IN WEEK SEVEN

FIRED IN WEEK SIX

HIRED

FIRED IN WEEK FOUR