Main content
Joe Wadsack
Drinks expert on Food and Drink series 3
Joe Wadsack is the drinks expert on BBC TV's 'Food and Drink: Series 3' with host Tom Kerridge. Joe replaces Kate Goodman who gave birth to her second child.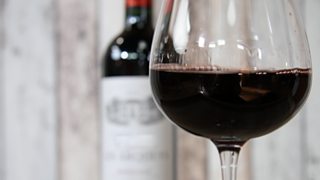 Drinking well has become an intrinsic part of eating well

Joe Wadsack
Joe studied wine-making in Bordeaux and has since worked as a wine buyer and consultant for a number of leading supermarket chains.
He is no stranger to television with his role as Richard and Judy's wine expert on Channel 4 as well as his own series 'Great Wine Walks' for UKTV's Good Food Channel.
Joe says:
"I feel excited and honoured to follow in the footsteps of Oz Clarke, Jilly Goolden and Kate Goodman. I have the opportunity to arm the country with the knowledge to navigate the walls and walls of drink choices available in shops today...not just of wine, but also the fantastic burgeoning choice of beers and ciders.
Drinking well has become an intrinsic part of eating well, and I set out to prove that it doesn't require a big bank balance to enjoy what's in your glass as much as what's on our plate."