Main content
Damian Lewis
Damian Lewis plays Henry VIII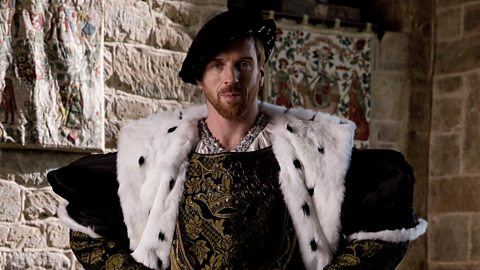 Wolf Hall, based on the novels by Hilary Mantel, starts 21 January at 9pm on BBC Two.
With an expansive list of diverse film, theatre and television credits, Golden Globe and Emmy Award-winning actor Damian Lewis has evolved into one of this generation's most respected and sought-after actors.
Lewis first came to the attention of American audiences in 2001 with his Golden Globe-nominated performance as World War II hero Richard Winters in the award-winning HBO miniseries Band of Brothers. Roles quickly followed, such as Soames Forsyte in The Forsyte Saga and Detective Charlie Crews in the NBC drama series Life. Lewis is probably best known to international audiences as Sergeant Nicholas Brody in Showtime's award-winning television series Homeland. Lewis' performance in the series earned him Best Actor accolades at the 2013 Golden Globe Awards and the 2012 Primetime Emmy Awards.
Lewis always felt a strong connection to the stage, and has given brilliant performances as some of Shakespeare's legendary characters, including Romeo and Hamlet. After graduating from the Guildhall School of Music and Drama in 1993, Lewis' stage career thrived and he joined the Royal Shakespeare Company, performing frequently with them until 1998. In 2009, Lewis lead an outstanding ensemble featuring Keira Knightley, Dominic Rowan and Tara Fitzgerald in the West End production of The Misanthrope.
Increasingly prolific on the silver screen, Lewis has made star turns in The Sweeney, Your Highness, The Escapist, Stormbreaker and The Baker, the latter of which he also co-produced through his production company, Picture Farm. In the near future, Lewis can be seen in the spy thriller Our Kind of Traitor, Queen of the Desert, starring opposite Nicole Kidman, and The Silent Storm, which recently had its world premiere in October at the BFI London Film Festival.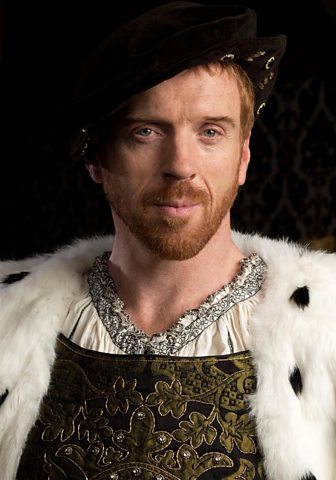 Explore Wolf Hall
The Wolf Hall author shares what she really thinks having her work adapted for TV