Main content
Alex Buchanan
ELIMINATED IN THE KNOCKOUTS ROUND
| Fact title | Fact data |
| --- | --- |
| Team | Jessie |
| Age | 23 |
| Hometown | Warrington |
| Favourite Voice | Stevie Wonder |
For the last few years, Alex has been singing the songs of his hero, Michael Jackson, in 'Thriller Live' in London's West End. He got the part after singing just four lines of a song at his first (and only) audition – not bad for someone who has never had any proper vocal training!
My dad does everything for me so that I can concentrate on my career

Alex
His dad, Gary, is his best friend and inspiration for pursuing a career in music. He's his mentor and manager and he doesn't know what he'd do without him. Alex is obviously good at auditions as he breezed his way to a place onto Team Jessie – can he win the ultimate audition and become The Voice UK?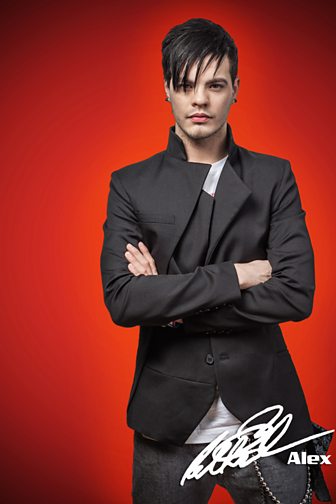 ELIMINATED

ELIMINATED

ELIMINATED

ELIMINATED

ELIMINATED

ELIMINATED

ELIMINATED

ELIMINATED

ELIMINATED

ELIMINATED

ELIMINATED

ELIMINATED
ELIMINATED

ELIMINATED

ELIMINATED

ELIMINATED

ELIMINATED

ELIMINATED

ELIMINATED

ELIMINATED

ELIMINATED

ELIMINATED

ELIMINATED

ELIMINATED

ELIMINATED

ELIMINATED

ELIMINATED

ELIMINATED

ELIMINATED

ELIMINATED

ELIMINATED

ELIMINATED

ELIMINATED

ELIMINATED

ELIMINATED

ELIMINATED

ELIMINATED

ELIMINATED

ELIMINATED

ELIMINATED

ELIMINATED

ELIMINATED

ELIMINATED

ELIMINATED

ELIMINATED

ELIMINATED

ELIMINATED

ELIMINATED

ELIMINATED

ELIMINATED

ELIMINATED

ELIMINATED

ELIMINATED

ELIMINATED

ELIMINATED

ELIMINATED

ELIMINATED

ELIMINATED

ELIMINATED