Main content
Aundrea Nyle
ELIMINATED IN THE BATTLE ROUNDS
| Fact title | Fact data |
| --- | --- |
| Team | Tom |
| Age | 36 |
| Home town | London |
She brought the house down in her Blind Audition and bagged a coveted spot on Team Tom. Not bad for someone who has a phobia of auditions...
I have a phobia of auditions and this is the biggest audition of my life!

Aundrea
Soul diva Aundrea has sung backing vocals for superstars like P. Diddy and R. Kelly but now she's ready to be the star. Now with her big voice, her personality as colourful as her hair and music legend Sir Tom behind her, things are looking pretty good.
As a 36-year-old mum of two, Aundrea is ready to inspire others and prove it's never too late to follow your dream. Get ready, people - Aundrea is going to blow you away!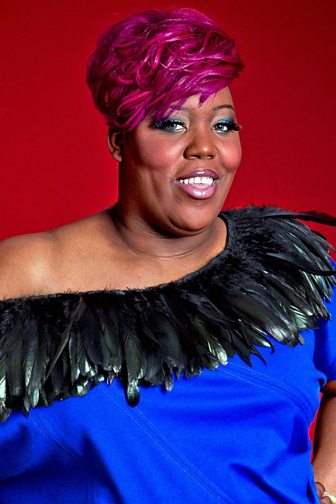 ELIMINATED

ELIMINATED

ELIMINATED

ELIMINATED

ELIMINATED

ELIMINATED

ELIMINATED

ELIMINATED

ELIMINATED

ELIMINATED

ELIMINATED

ELIMINATED

ELIMINATED

ELIMINATED

ELIMINATED

ELIMINATED

ELIMINATED

ELIMINATED

ELIMINATED

ELIMINATED

ELIMINATED

ELIMINATED

ELIMINATED

ELIMINATED

ELIMINATED

ELIMINATED

ELIMINATED

ELIMINATED

ELIMINATED

ELIMINATED

ELIMINATED

ELIMINATED

ELIMINATED

ELIMINATED

ELIMINATED

ELIMINATED

ELIMINATED

ELIMINATED

ELIMINATED
ELIMINATED

ELIMINATED

ELIMINATED

ELIMINATED

ELIMINATED

ELIMINATED

ELIMINATED

ELIMINATED

ELIMINATED