Main content
Greece
Representing Greece are Freaky Fortune feat. RiskyKidd with Rise Up
Freaky Fortune are Nikolas Raptakis and Theofilos Pouzbouris, two twenty-three year old musicians who had an early brush with fame after winning a 'covers' competition on the Perez Hilton gossip website. Following on from their cover of Katy Perry's Part of Me the duo released three chart-topping singles with top Greek artists.
We have Greek soul and we write music in our own country and for our country

Freaky Fortune
Real name Shane Schuller, RiskyKidd is a 19 year old rapper, born and raised in London, by his Jamaican mother and German father. Growing up in a multicultural environment with many and different music influences and experimental beats, RiskyKidd developed a unique way of expressing music, lyrics and rap. Four the past four years he has been a Greek resident and became well-known after his co-operation with Playmen and 2005's Greek Eurovision Winner Helena Paparizou in the international hit All Time.
Clips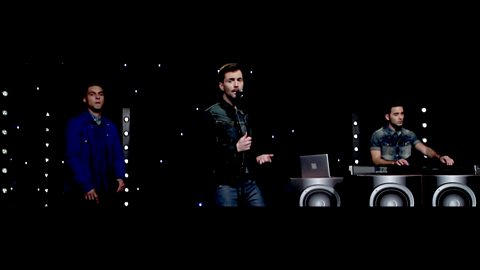 Composers: Freaky Fortune Writers: Freaky Fortune/ RiskyKidd