Main content
Getting together
How to meet people and start making music
How to start
Most bands start with a bunch of mates picking up instruments, coming up with some songs and teaching themselves along the way. This can be the best way to kick off your musical career. However just because you're mates, don't be afraid to have a plan and make sure everyone's willing to put in the work: it could save some hassle later on.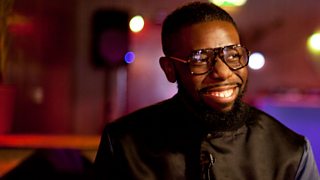 Another way to meet potential band mates and collaborators is to go out to gigs and meet people. Any local gig that you go to is a perfect place to find new people who are interested in the same music as you. Try and keep in touch with people you meet. They may be committed to something now, but later down the line they may want to work on other projects.
Don't discount the idea of going it alone - not everyone wants or needs to team up with other people. Do keep in mind that collaborating and working with others is always going to be useful so try not to be too withdrawn when it comes to creating and playing your music.
Advertising for band members
If you're struggling to find people to play with you could also try advertising for bandmates online or in music mags like NME, or even in music shops, rehearsal studio notice boards or sites like MusoFinder or BandMixUk. Make the most of your social media networks, send out a message to your friends on any sites you use to see if they, or anyone they know, might be interested. If you're a songwriter, Songlink International or the British Academy of Songwriters, Composers and Authors offer detailed databases that could link you up with an appropriate performer for your material.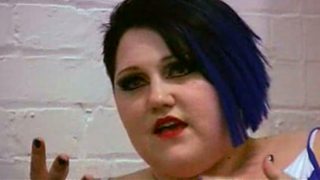 When you've got somebody in mind, have an audition or a trial rehearsal in order to assure their playing style is suitable. It's also worth discussing their future ambitions to avoid any clashes that may occur. Make sure you ask them about their availability for rehearsals/how much time they can commit to the band.
If you've already written material, play the person auditioning some of your songs. If you haven't got that far, ask them to come to the audition with a few ideas, and work it out from there. Try to be honest with each other, to prevent cancelled rehearsals or shows its best if you have the same amount of free time and money, similar work commitments and live fairly close to each other.
Picking a name
You need something punchy and memorable that reflects the music you make.
Once you have a name in mind enter it into a few search engines and see what you get back.  You want people to be able to find you as easily as possible on the internet so avoid band names that are already taken. Check to see if anyone else has trademarked that name by looking on the UK Patent Office website. You can also register yourselves with Band Name, which will help your case down the line if there's a dispute over who had the name first.
You may find that another band takes up your name once you've already become established. For information on what to do, head to the Your Money and Your Rights section.
Practising and rehearsing
If you're in a group, try and arrange to practise at the same time and day(s) every week. If you're a solo artist you may find it helps to set yourself regular times to work on your songs and practise playing. Try and stick to them. If you want a second opinion try setting aside time with a friend or another musician to bounce around ideas.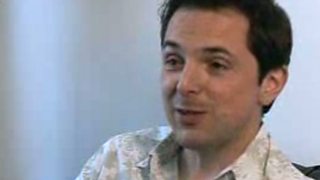 It's worth booking yourself into rehearsal rooms in blocks so that you're all committed to being there for a few consecutive weeks. If you can find yourself a permanent base even better, local pubs and venues sometimes let bands use unused rooms as rehearsal spaces.
Record some of your rehearsals and listen back to them in between practices. This could be particularly useful for a singer or lyric-writer. Listening back to a track as a band is also a good way of taking an objective view of which parts work and which don't. Practicing on your own is a key part of improving your skills as an artist. As well as practicing your own material, learning how to play other people's songs will strengthen your musical skills.
It's also important to look after yourself. Do warm up exercises before you play. Vocal warm ups and good technique will support you through gigs or a tour without losing your voice or getting RSI (Repetitive Strain Injury). Playing in front of a mirror may seem vain or ludicrous to an outsider, but it can be a great way of honing your performance and can help you to identify bad posture and technique that could cause you problems later in your career.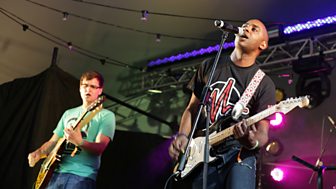 From starting out to recording, playing live and choosing a record deal - all the advice you need is here