Main content
Madge Arwell
A good man once described Madge Arwell as Mother Christmas, but she is much more than that... Life-saving wife, friend to the Doctor in his hour of need and something of a Super-Mum, this kind-hearted heroine is a woman for all seasons.
| Fact title | Fact data |
| --- | --- |
| Also known as: | Mother Christmas |
| Home Planet: | Earth |
| Random 'Yes!' Moment: | |
| Fact! | Madge was a terrible driver but blamed bumps on inanimate objects! |
| First Appearance: | |
| Most Recent Appearance: | |
At first glance it's easy to underestimate Madge who seems like an ordinary mother, doting on her husband, Reg, and her two children, Lily and Cyril. She has a habit of taking in 'waifs and strays' and can even come across as slightly dotty.
I've found a spaceman in a field…

Madge
But when her family is threatened, Madge Arwell reveals a steely determination, pulling a gun on the Harvest Rangers, taking control of their futuristic tripod, braving acid rain and piloting through the time-space vortex with a forest in her head. All that, and when it comes to locks, she's very good with a pin...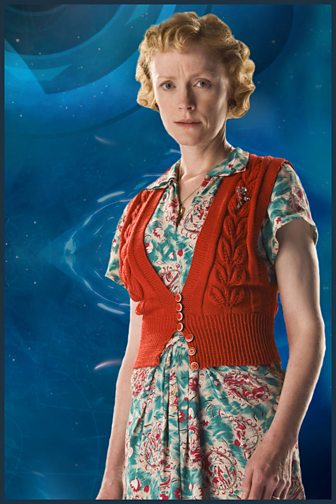 Related Content
A madcap caretaker leads an evacuee and her two children into a magical wintry world.