Main content
Charlotte Leslie
Charlotte Leslie has been the Conservative MP for Bristol Northwest since 2010. Before her election, Bristol-born Charlotte was an advisor to David Willetts, then Shadow Minister for Education and Skills.
A graduate in Classics from Oxford University, Charlotte has an appropriately wide range of interests to show for her Classical education: she serves on the All Party Parliamentary Groups for Skills, Surgical Skills, Autism, Boxing, and best of all Beer. Perhaps her interest in beer stems from teenage years spent as a surf lifeguard in Cornwall.
But for Charlotte Free Speech is a return to her TV roots - her first career was as a BBC researcher on travel programmes and The Weakest Link.
So she's survived Anne Robinson, but how will Charlotte fare with Rick Edwards?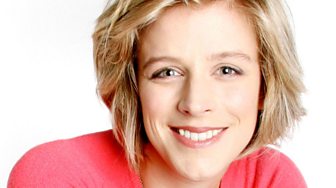 Past panellist

Past panellist

Past panellist

Past panellist

Past panellist

PAST PANELLIST

PAST PANELLIST

PAST PANELLIST

PAST PANELLIST

PAST PANELLIST

PAST PANELLIST

PAST PANELLIST

PAST PANELLIST

PAST PANELLIST

PAST PANELLIST

PAST PANELLIST

PAST PANELLIST

PAST PANELLIST

Past Panellist

Past Panellist

Past Panellist

Past Panellist

PAST PANELLIST

PAST PANELLIST

PAST PANELLIST

PAST PANELLIST

PAST PANELLIST

PAST PANELLIST

PAST PANELLIST

PAST PANELLIST

PAST PANELLIST

PAST PANELLIST

PAST PANELLIST

PAST PANELLIST