Main content
Grant Ford
From a young age, Grant Ford was destined to join the antiques world as both his parents were successful dealers.
| Fact title | Fact data |
| --- | --- |
| Joined the Roadshow: | 2007 |
| Memorable find: | Terry Frost greetings cards |
Having joined the Antiques Roadshow in 2007, Grant still remembers well that pivotal first recording that secured his place. "It was a wonderful group of original greetings cards by the great 20th Century British artist Terry Frost. It was so nice to be able to start the show with such a lovely group of original studies and to be able to do the recording with such a wonderful owner – it gave me the confidence to do more!"
If Grant could choose his dream painting to come into a Roadshow, he'd choose a great pre-Raphaelite work as they have amazing technical detail and beauty. He also adores the work of Jack Butler Yeats, the great 20th Century Irish painter, and would be very excited to see one of his later great poetic/ expressionistic works circa 1940-1950.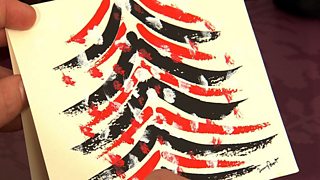 When he's not travelling the world with work, Grant enjoys playing rugby, cricket and chess, but his favourite hobby is to spend as much time as possible at home with his wife and two children.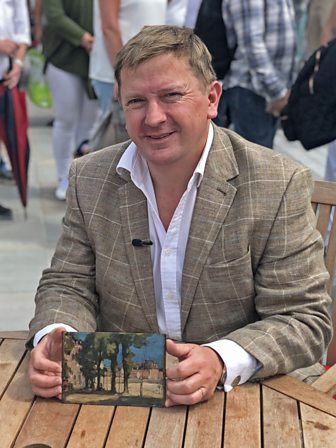 Arms & militaria

Arms & militaria

Arms & militaria

Books & manuscripts

Books and Manuscripts

Books & manuscripts

Books & manuscripts

Books & manuscripts

Ceramics & glass

Ceramics & glass

Ceramics & glass

Ceramics & glass

Ceramics & glass

Ceramics & glass

Ceramics & glass

Ceramics & glass

Ceramics & glass

Ceramics & glass

Ceramics & glass

Clocks & watches

Clocks & watches

Clocks & watches

Furniture

Furniture

Jewellery

Jewellery

Jewellery

Jewellery

Jewellery

Jewellery

Pictures & prints

Pictures & prints

Pictures & prints

Pictures & prints

Pictures & prints

Pictures & prints

Pictures & prints

Pictures & prints

Pictures & prints

Silver

Silver

Silver

Silver