Main content
Touring and playing nationally
Tips on touring, playing nationally, getting support slots and playing at festivals
Promoting your gigs locally and nationally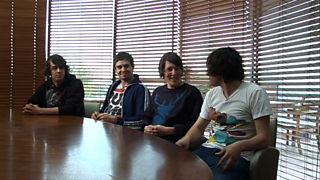 If you're promoting one of your gigs or your own event/night social media is your best friend. Be active online and get people talking about it. It's also worth getting in touch with local and national magazines. Contact the listing department and see if they can add the details of your gig. Get posters printed and ask local clothes shops, record stores, cafés, pubs and rehearsal studios if you can put them up in their window. The more informative the posters and the site they lead to, the better; maps to the venue, opening and closing times, parking and licensing information are all useful.
Touring
If you've built up a strong online following – and the demand for you to play elsewhere is apparent - then there are various ways of getting yourself a decent gig in another part of the country.
Be prepared to shell out some cash if you arrange your own trip around the country. You may need to hire a van, insure your gear and feed yourselves – it can all add up. It's worth planning ahead and finding mates, fans or other bands who can put you up to save the cost of hostels or hotels. If you've set up a gig directly with a promoter make sure you have all your costs and payments agreed in advance so neither of you gets a nasty surprise on the night. Check out what the setup at the venue is before you arrive. If you get regular bookings a Booking Agent or Tour Manager will help with a lot of the finer details but, until then, it's up to you to be organised.
There's a useful blog post on how to make the most of touring here.
Playing nationally
One way to get a gig in another town is to hook up with an act that's local to the area and arrange a gig-swap. You can book them in to open the bill at a gig you're playing and they'll reciprocate by getting you a gig in their home town. This can work brilliantly if you're willing to do it regularly and build up a good relationship with the other band.
Support slots
Support slots are a great way of teaming up with a similar act to help build your profile. Some headlining acts will be able to sway the decision to get an unsigned band on the tour. If you know that a signed band is playing in a venue near you, and your musical styles complement each other, contact the promoter, the artist's tour manager or whoever else you might have a contact for. Strike up a decent relationship with any of these guys and you could get yourself a slot as the first band on the bill.
Relationships with other bands are key to success in the industry, so make friends with as many artists as possible. The better connected you are, the more chance you have of success. These days' successful artists have a lot of power in regards to championing other acts. One tweet from an established musician could gain you at least 50 new followers which could be 50 new fans.
If you can think of an overseas band with a reasonable profile in this country, you could contact them to see if you can help with organising things for them. If you sort out any shows, book yourself as one of the support bands and get promoting!
Playing at festivals
There are plenty of smaller festivals where you can get on the bill. In order to get in touch with the promoter find the name of the festival's promotion company by checking online, in magazines or on posters. Then it's just a case of getting hold of a phone number or email address for them and asking them how you'd go about submitting material for their consideration.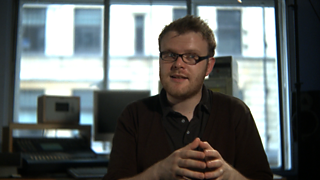 Make sure to speak to any promoters you've worked with in the past too. Some will also be involved in small local festivals or 'all-dayers' which can be based in one place or cover a couple of venues in your town or city like Dot To Dot which takes place in Nottingham and Bristol. You can even put yourself forward to play at events like The Great Escape in Brighton. These not only showcase new acts but are also mass gatherings of people from the music industry making them a good place to meet people.
We also host our very own BBC Introducing stages at the bigger festivals (like Glastonbury and Reading & Leeds) which feature a host of undiscovered acts. Your best route to getting involved is to get you music to the Introducing show on your local BBC radio station. You can get in touch direct or send in some tracks via the website.
Getting an agent
You'll only be able to get an agent when you no longer have enough time to look after your own gig bookings. Agents will normally take around 10% of your live takings to arrange and promote your tour. They they can get your name out to the right people and the right places, with close ties to DJs, producers and promoters. It's the agent's responsibility to make sure that you, as the artist, are given the best opportunities and gigs around.
Agents will find out about acts that they're interested in through managers and other contacts and are swamped by people wanting to be taken on by them - so you'll need to have a decent buzz around you to grab their interest. You can find agencies listed in music magazines or online at places like Use Your Ears or Showcase. Have a look to see which agencies already deal with artists similar to you. Not only will this mean that they'll know how to sell your act to promoters and the press, but they could also hook you up with a tour with one of their other artists.
It's not essential to have an agent that you have an agent. Concentrate on building up the number of people that come to see you through promotion and making the most of your contacts.
From starting out to recording, playing live and choosing a record deal - all the advice you need is here

Advice on when to tour, how to plan ahead and choosing your support acts