Main content
Lucy Hollingworth
Lucy is 25 years old and a first year doctor. She graduated from the University of Manchester.
Lucy's first job is in Rheumatology and General Medicine – she'll be prescribing drugs, taking bloods, and learning to deal with elderly patients.
Making that mental transition from student to doctor feels surreal

Lucy Hollingworth
A self-confessed 'northern softy', Lucy grew up in Manchester. Don't be fooled however by her chirpy exterior – Lucy is a seriously determined young lady who strives for perfection in everything she does.
Lucy's route into medicine was slightly unconventional – with A-Levels in arts subjects, she first needed to complete a foundation year at university in order to prepare her for medical study. The hard work has paid off though. In the hospital, everybody loves her – Lucy's bedside manner is first class and she always goes beyond the call of duty when visiting her patients.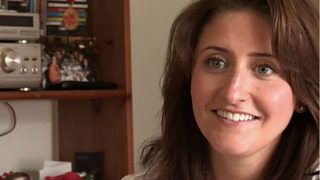 When she's not playing doctor on the wards, 'girl next door' Lucy loves to go for a boogie with her friends, or keep fit by going for a run. Outside of work she continues to help out with 'Fastbleep' – an educational organisation she co-founded at university which helps students to discover medicine.
Lucy's Week One Diary
The alarm clock was set ten minutes earlier than usual for my first day. I was actually a lot calmer than I thought I'd be – surprisingly I wasn't that nervous…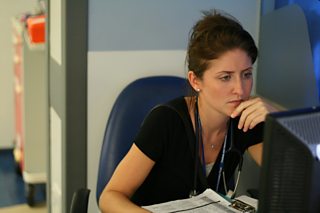 The aspect of working that I have found most difficult so far is feeling that I know so little; making that mental transition from student to doctor feels surreal and is a steep learning curve. You suddenly expect more from yourself – and so do your patients.
 Until now my biggest challenge has been finishing on time. I just can't leave knowing that I could have done more. I think this reflects my tendency to be slightly obsessive. I hope that over the next few weeks my time-management will improve as I become more familiar and comfortable with my role. I look forward to feeling more relaxed, more efficient, and able to make the most of opportunities to improve. Our first payday will also be a welcome change; I'm thinking that booking a holiday for my annual leave next month should be my first job, followed by a super indulgent supermarket shop and a night out on the tiles to celebrate!
After a long day on the wards I enjoy heading home and doing something non-medicine related – this usually starts with finding an unsuspecting housemate to chat to. Getting some fresh air really helps me to wind down and make the most of my evening. When it's not raining and I'm not too knackered, I tend to walk home for a bit of down-time and to decide on my plans for the night.
Working with such a lovely bunch of junior doctors makes my days so much more enjoyable and I really appreciate being able to go out after work. Being surrounded by such a great group has made my move to London from Manchester a really positive and enjoyable experience, so I feel very lucky.
I'm definitely glad the first week is over – I've never looked forward to a weekend so much in my life! My advice to any others starting a new job would be to take your time, have a go, and after thinking hard, ask for help when you need it.
Clips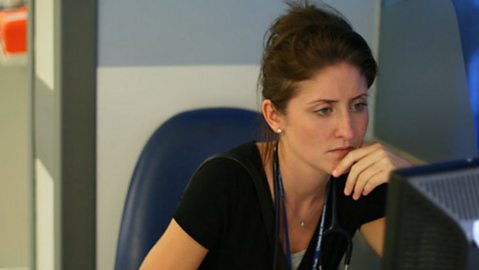 Junior Doctor Lucy starts looking the part as she is given her 'stylish' white coat.