Main content
Heather Cameron-Hayes
Heather was stolen from Team George at the Battles.
| Fact title | Fact data |
| --- | --- |
| Team | Paloma |
| Age | 16 |
| Hometown | Berkshire |
| Genre | Pop |
| Musical inspirations | Delta Goodrem, Nothing But Thieves, Florence Welch |
Get to know Heather
Child genius Heather has an IQ in the ranks of a certain well known professor (Stephen Hawking) and Albert Einstein, alongside studying for her Diploma in singing and grade 8 piano and flute. Wow.
So as a published MENSA writer and a profound musician, she's now at a crossroads in her life with both music and academia taking her places. Heading out on to the Blind Audition stage, Heather performed 'Life On Mars' by David Bowie and got the attention of both Ricky and Boy George. With two Coaches to choose from she's settled in to #TeamGeorge and maybe she'll even teach him a thing or two..!
Quick fire with Heather
What pop star's poster would you hang on your wall right now? "Disclosure"
If you could have witnessed any music event in history what would it be? "Kwabs, Raleigh Ritchie and Zak Abel at Somerset House! I wish I could have gone!'
What song do you like to sing in the shower? "Compass by Zella Day"
You're headlining Wembley! What would you have on your rider? "Sushi, a unicorn (I know they aren't real, so a life sized toy one will be fine!), a really fluffy fleece blanket, a pug and my mum!"
What famous person do people say you most resemble? "Adele"
What is the best prank you have ever pulled? "Hiding in the cupboard under the stairs and jumping out on my friend in her house. Not once, twice!"
She was Holding Out For A Hero (and a Live Final spot)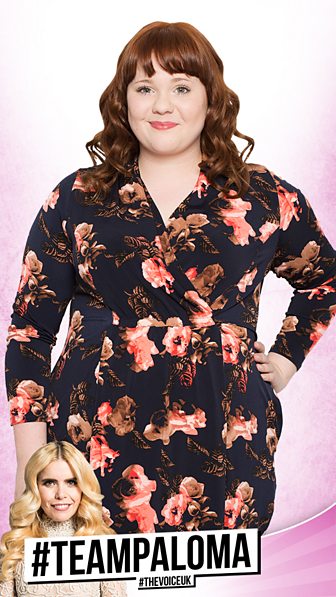 OUT AT SEMI-FINALS

OUT AT SEMI-FINALS

WITHDREW

OUT AT KNOCKOUTS

OUT AT KNOCKOUTS

OUT AT KNOCKOUTS

OUT AT KNOCKOUTS

OUT AT KNOCKOUTS

OUT AT BATTLES

OUT AT BATTLES
WINNER

RUNNER-UP

FINALIST

FINALIST

OUT AT SEMI-FINALS

OUT AT SEMI-FINALS

OUT AT SEMI-FINALS

OUT AT SEMI-FINALS

OUT AT QUARTER-FINALS

OUT AT QUARTER-FINALS

WITHDREW

WITHDREW

OUT AT KNOCKOUTS

OUT AT KNOCKOUTS

OUT AT KNOCKOUTS

OUT AT KNOCKOUTS

OUT AT KNOCKOUTS

OUT AT KNOCKOUTS

OUT AT KNOCKOUTS

OUT AT KNOCKOUTS

OUT AT KNOCKOUTS

OUT AT KNOCKOUTS

OUT AT KNOCKOUTS

OUT AT KNOCKOUTS

OUT AT KNOCKOUTS

OUT AT KNOCKOUTS

OUT AT KNOCKOUTS

OUT AT KNOCKOUTS

OUT AT KNOCKOUTS

OUT AT KNOCKOUTS

OUT AT KNOCKOUTS

OUT AT KNOCKOUTS

OUT AT BATTLES

OUT AT BATTLES

OUT AT BATTLES

OUT AT BATTLES

OUT AT BATTLES

OUT AT BATTLES

OUT AT BATTLES

OUT AT BATTLES

OUT AT BATTLES

OUT AT BATTLES

OUT AT BATTLES

OUT AT BATTLES

OUT AT BATTLES

OUT AT BATTLES

OUT AT BATTLES

OUT AT BATTLES