Main content
Ben Allin
Ben is 26 years old and a second year doctor. He studied at Imperial College London and in his first year worked at Ealing Hospital. From cute babies to screaming toddlers, in Paediatric Surgery Ben has to cope with the everyday challenges of working with children.
Rugby lad, squash player, and cyclist – Ben is the all-round sporty type who gets on with everyone. Originally from Cambridge, he's practically a Londoner now having worked and studied there for the last 6 years.
First day on the wards was a real baptism of fire.

Ben Allin
On the wards Ben is a true professional – dependable, compassionate and reliable. You could even say he's mature before his years. Having spent just over a year as a doctor, Ben has already made his mind up that he wants to work as a paediatric surgeon.
Outside of work Ben is a dedicated rugby player who must balance his team commitments with preparing for his surgery exams – not an easy task when he also has to find time for his medic girlfriend who leads an equally hectic lifestyle. At home Ben is a mean cook and much prefers a healthy meal to a takeaway.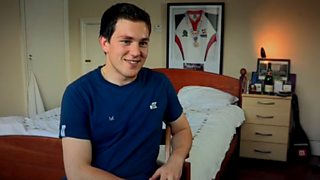 Despite being a high achiever, Ben doesn't like to brag about his accomplishments. Instead he is modestly confident and lets his actions speak for themselves.
Ben's Week One Diary
I really hate being late so I got all my stuff ready the night before my first day and set off a bit early on. It was important to make sure I'd have plenty of time for the essential morning coffee when I got to the hospital. As always, the first day was induction lectures - all very tedious! First day on the wards however was a real baptism of fire. I was thrown straight in at the deep-end when a nurse called me over because a baby who'd just been operated on looked really sick. It was hard to try and appear calm, whilst panicking away inside, but I did the basics and then called for the extra support I needed. Thankfully it all worked out ok, but a scary thing to have happen on your first day in a new job!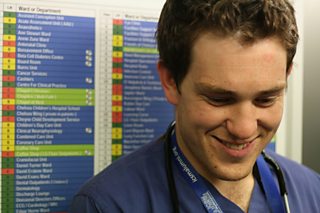 Like any new job, I spent my first few days just trying to learn people's names and where everything was kept. I think it's really important to spend a bit of time getting to know the nursing staff on the wards – they run the show and can make the job a lot of fun, or absolute misery!
There were plenty of long days in the first week, starting at 7:30 AM and leaving at 10:00 PM. I think it's important to have a life outside of work as well though, so I tried to make time to carry on playing rugby and squash, see my girlfriend, do a bit of cooking, and chill out with friends in the pub. Working in a hospital is by far the hardest job I've ever had. It's physically demanding, and mentally draining, but it's also fantastically rewarding.
I've been really looking forward to working in paediatric surgery for a long time so it's good to be back in the department I love. I find working with kids much more exciting and interesting than working with adults. It's a lot more challenging too. The other day a kid came in who was so scared of needles that he wouldn't let us anywhere near him. He was shouting and screaming on the ward… his parents were trying to hold him still… the play specialist was trying to distract him... It was a nightmare! Taking blood is so much easier with adults – you can practically throw the needle in from the end of the bed.
The set up at Chelsea's great, I get time each week to practice surgical skills on a simulator, and then get an opportunity to put them into practice for real later in the week. I'm really looking forward to spending more time in theatre over the next few months, but right now though I'm knackered, and will just be glad of the weekend.
Clips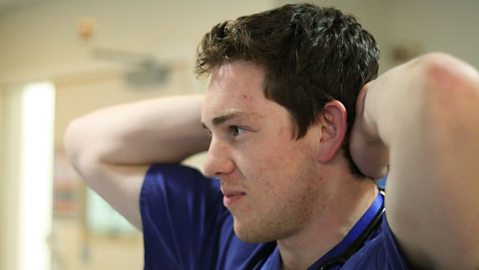 Ben faces his most difficult task to date, trying to take blood from five year old Alfie.