Main content
Camille Bordey
Camille was an assured, no-nonsense cop, eternally baffled and intrigued by the curious British detectives the Met kept sending to the island.
Raised by her French mother in Saint Marie, she was intelligent, quick-witted and independent. Camille trained in Paris, where she excelled and was swiftly drafted into undercover work. She's a natural chameleon, confident in any setting, and an instinctive detective. She has a wicked sense of humour and follows her intuition rather than procedure.

With eccentric and occasionally frustrating DI Humphrey Goodman heading up the Saint Marie police team, Camille continually found herself not only wrangling his disorganised approach to detection, but his chaotic personal life as well. That said, Humphrey also become a very good friend to Camille - though she remained entirely oblivious to the fact that his feelings extended a little beyond friendship.
She left Saint Marie to return to Paris and work undercover.
About Sara Martins
Sara Martins is a French-Portuguese actress best known in France for her roles in television and film. After studying at the French National Academy of Dramatic Arts, Sara made her debut in the French police series Police District (2001).
Since then, she has appeared in a range of French films, including Tell No One (2006), Beyond the Ocean (2006), Paris je t'aime (2006), Summer Hours (2008) and Little White Lies (2010).
While Death in Paradise (2011 – present) marked her debut on British television, Sara had already graced French television, with appearances in Disparition (2005) and La Veuve Tatouée (2008).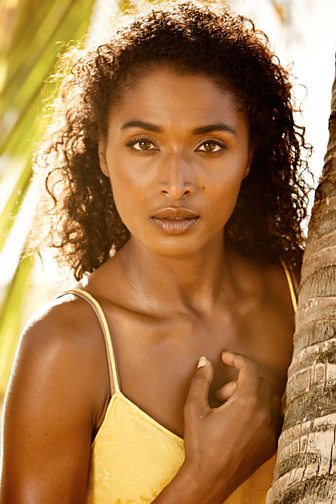 PAST CHARACTER

PAST CHARACTER

Past Character

Past Character

PAST CHARACTER