Main content
Deborah Meaden
Deborah Meaden is one of Britain's most successful entrepreneurs but perhaps best known for TV's Dragons Den, where she decides whether to invest in start-up businesses and has invested over £2 million over 9 series.
Hailing from Somerset, Deborah left school at 16 and launched her first business at 19. She's now estimated worth £39 million and has honorary degrees from Staffordshire and Keele universities as well as Exeter Business School.
Deborah recently cemented her status as a TV institution by appearing on Strictly Come Dancing, but will she be causing a stir on the floor tonight?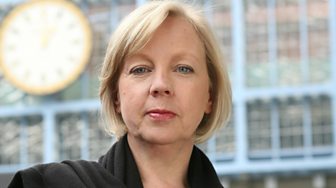 Past panellist

Past panellist

Past panellist

Past panellist

Past panellist

PAST PANELLIST

PAST PANELLIST

PAST PANELLIST

PAST PANELLIST

PAST PANELLIST

PAST PANELLIST

PAST PANELLIST

PAST PANELLIST

PAST PANELLIST

PAST PANELLIST

PAST PANELLIST

PAST PANELLIST

PAST PANELLIST

Past Panellist

Past Panellist

Past Panellist

Past Panellist

PAST PANELLIST

PAST PANELLIST

PAST PANELLIST

PAST PANELLIST

PAST PANELLIST

PAST PANELLIST

PAST PANELLIST

PAST PANELLIST

PAST PANELLIST

PAST PANELLIST

PAST PANELLIST

PAST PANELLIST