Main content
Hayley Millar
Gary Robertson presents BBC Radio Scotland's flagship morning news programme Good Morning Scotland
Hayley Millar is a presenter on Radio Scotland's morning news programme Good Morning Scotland which reports and analyses the big stories in Scotland, the UK and around the world.
Hayley has worked at STV news and Ulster Television news and current affairs. She began her BBC career with Radio Scotland, before moving to London where she worked across a range of television programmes, presenting and reporting on BBC1's Business Breakfast, BBC2's Working Lunch and BBC World.
Before taking up her role on GMS, Hayley was BBC Scotland's Business Correspondent for more than a decade. She has reported on major economic events from the fall-out of the dot-com crash in Scotland to the collapse of the country's banks during the credit crunch and banking crisis. Hayley has been a regular face on BBC1's Reporting Scotland explaining the impact of the economic turbulence. She has also turned her hand to documentary making with an investigation into Scotland's oil industry "Truth, Lies, Oil and Scotland" and more recently a "Power of Scotland", an investigation into Scotland's potential in renewable energy.
Hayley was educated in Northern Ireland and studied at the University of Stirling and the University of Kansas. She is married with three children.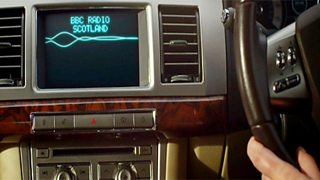 BBC Radio Scotland: Radio That Speaks To You
BBC Radio Scotland - television promotion.