Main content
Winslow Homer (1836-1910)
Winslow Homer is regarded by many as the greatest American painter of the 19th Century.
Winslow Homer was born in Boston in 1836 and later settled in New York. He was a largely self-taught artist who began his career as a commercial illustrator. In 1861 he was sent to Virginia to work as an artist-correspondent for Harper's Weekly, portraying battle scenes and camp life on the front lines of the American Civil War.
What they call talent is nothing but the capacity for doing continuous work in the right way

Winslow Homer
In 1867 Homer spent a year in Paris. Although it is unlikely he was influenced by the early Impressionist painters working in Paris Homer did share their subject interests and the desire to incorporate light into his plein-air works.
Back in the USA Homer continued painting mostly rural or idyllic scenes, such as farm life, children playing, and young adults courting. In addition to expanding his mastery of oil paint Homer began to use watercolours, and by 1875 their success enabled him to give up his work as a freelance illustrator.
In the early 1880s Homer became more reclusive and for a while even lived in a lighthouse on an island. In 1881 he travelled to England and settled for two years in the village of Cullercoats in north-east England. Homer was very taken with the "stout" and "hardy" working men and women in the area and they became the subjects of many paintings.
Homers time in England affected his approach to painting. Upon his return to New York in 1882 he had his new style and vision.
Homer moved to Prout's Neck in Maine in 1883 to live by the sea on his family's estate. It was here that he produced some of his best known works depicting the beauty, drama and power of the sea. These paintings from the later part of his life remain among his most admired and sought after works.
By 1900, Homer was financially stable and his paintings commanded good prices from museums. He died in his studio in Prout's Neck in 1910.
Clips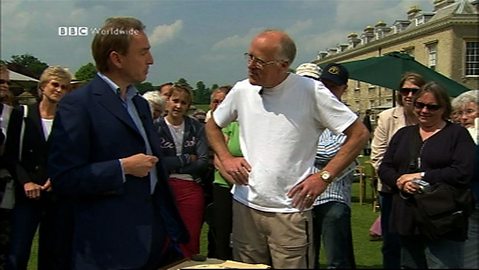 A painting found near a rubbish tip turns out to be a lost work by Winslow Homer.