Main content
A place to record
Recording can be great fun but can also be frustrating, time-consuming and very expensive. Find out how to negotiate the pitfalls here
Before taking to the studio, it's important that your songs are well prepared. You don't want to spend valuable time rehearsing and re-arranging tracks during recording time. So do as much leg work as possible before your sessions.
Hiring out a studio can be a great way to record a demo, but if you're in it for the long haul it's probably worth setting yourself up to be able to record from home. Your bedroom or a mate's basement can be turned into a pretty decent recording space without it costing you the earth.
Home recording
The simplest and cheapest way of recording your tunes at home is to use a portable multitrack recorder or computer with the right software. Allowing you to record several parts or instruments and mix them together. Recording at home also allows you a bit of freedom and time to find your feet. For example, Toddla T likes to record at home or on the road before finishing off his tracks in a professional setup.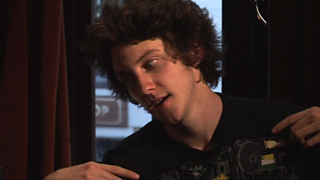 Digital multitrack recorders are far less fiddly than computer software and won't crash on you. The downside is that you may not be able to upgrade as you become more confident. If you want to record more 'tracks' or if you fancy using a more sophisticated mixer your only option is to buy a better multitrack.
If you want to record and playback instruments or vocals, most modern PCs and laptops will be powerful enough to handle basic music applications. The more you want to manipulate, the more processing power you'll need.
MacBook's tend to come equipped with the Garageband and generally speaking, while the soundcards built into a standard PC or Mac will do the job for games, you'll probably need to buy a new one if you want to record and produce your music to a professional standard. There are many options available, so it's important to work out what your requirements are.
Getting the best price
Recording equipment is a very competitive market, so don't feel pressured to pay full whack for your gear. Whatever you're looking for, by shopping around you can get big discounts on brand new kit - so it pays to do your research. Try to get to know people in your local music shops - they're invaluable resources of knowledge and if you build a good relationship they may help you get hold of things a bit cheaper.
If money is tight it's worth seeing if you can get cheaper kit second-hand or online. Music mags often feature free small ads full of second-hand equipment, as do Loot, eBay and other auction sites. Be wary though, if you're suspicious or a deal seems too good to be true - it probably is, so steer clear.
Many music shops accept used equipment in part exchange for new kit, so they often stock second-hand bits and bobs. They might be a bit more expensive than buying online, but it can be worth it to have somewhere to return the item to if it's not quite what you were hoping for. Pieces of equipment featuring moving parts tend to deteriorate faster than those with circuit boards and computer wizardry, but anything over seven years old – unless you're certain it's been very well looked after – should be viewed with caution. Make sure to check for signs of heavy usage on switches and knobs.
Home recording software
There are hundreds of home recording and editing packages to pick from, and often you need to have a play around with them before you can get a feel for what will suit you. Try downloading demos of any software you're considering buying to make sure that it suits the way that you work and has all the features that you want. If you try out two or three packages you'll no doubt find which one works best for you.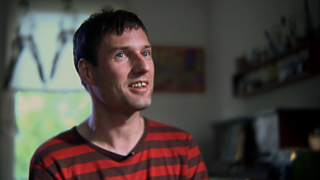 Free programs like Audacity are great for basic editing. If you want to go a bit further eJay, Acid and Fruity Loops are great for creating and assembling loops, making them ideal purchases for budding dance musicians and hip-hop producers.
If you want to record live instruments or vocals you're going to need a programme that's geared towards recording and editing longer pieces of audio. Cubase, Logic, Sonar and Pro Tools all effectively give you access to a professional recording studio on your desktop. If you're a Mac owner Garageband comes free with Mac computers. It's been the choice for loads of acts including Marina And The Diamonds.
Hiring a studio
If home recording isn't for you, or you'd like someone else's input into the recording process, you should look into hiring out a studio. A good studio should be judged on the creative vibe it has, not just the equipment it contains. Chances are that you're going to be spending quite a few hours in there – so it's worth making sure that everyone will be comfortable. You'll also want to find someone that you can trust to take care of all the technical elements that will make your EP or album sound great.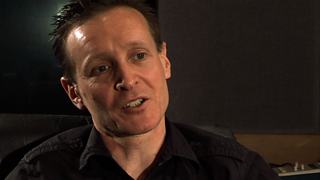 Word of mouth is the best way to find a studio to suit your needs if none of your musical allies can recommend a place to you then you can look on websites like Showcase or Meta. Try looking through the Yellow Pages, or on Gumtree, Loot, or simply check out the business cards of studio owners frequently posted on the noticeboards of local music shops. It can be hard to choose which studio to go with, so you're best off speaking to someone who's recorded material at a studio to find out what the staff, equipment and end results were like.
It's worth asking the studio staff if they have any equipment that you could borrow or hire – not all do, so don't assume that the Fender Deluxe stack in there when you look around will be available for you to use. If you're not sure what you should be looking out for, ask a more experienced friend or music tutor to come with you when you take a look around. You may benefit from their impartial advice. Even if you prefer one studio over the others you've looked around, make sure you don't hand over any money until you've gone away and thought about it first. Hiring a studio is an expensive business, and not a decision to be made lightly.
Make sure you meet the engineer who would be working on your recording. It's important that you feel they're on your wavelength and that they know what you want to achieve from the sessions. If you don't click with the engineer, the atmosphere in the studio probably won't be very good, and that could be reflected in the recordings.
When choosing a studio it's important to always read the small print, as some places charge huge fees for recording backups or additional CDs, or for hiring equipment. There can also be some confusion over how long a "day" in the studio actually is. Some studio contracts will state that a day is 12 hours long, so you'll be forced to pay extra if you're in there longer than that.
It might even be possible to blag some free time in a studio - or at least get a good discount. Trainee studio engineers or sound engineers will often want to record artists for their growing show reel, so keep your ear to the ground and take advantage of any lead you get.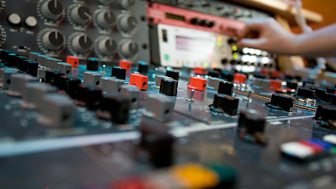 From starting out to recording, playing live and choosing a record deal - all the advice you need is here