Main content
Emma Kenny
For 15 years qualified psychologist Emma Kenny has worked with socially-disadvantaged young people with mental health problems in Manchester, as well as advising companies and TV productions on the psychological well-being of employees and contributors.
In front of the camera Emma is resident psychologist on ITV's Daybreak and contributed to BBC Three programmes The Year of Making Love and Naked, where she boosted people's confidence by getting them to perform stunts in the nude. She's psycho-analysed contestants on Big Brother's Little Brother and even survived working with Peaches Geldof on ITV2's OMG! series.
But can any of that prepare our psychologist for the madness of Free Speech in Magaluf?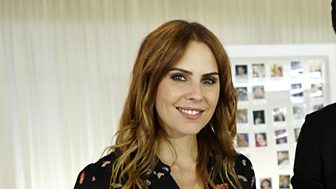 Past panellist

Past panellist

Past panellist

Past panellist

Past panellist

PAST PANELLIST

PAST PANELLIST

PAST PANELLIST

PAST PANELLIST

PAST PANELLIST

PAST PANELLIST

PAST PANELLIST

PAST PANELLIST

PAST PANELLIST

PAST PANELLIST

PAST PANELLIST

PAST PANELLIST

PAST PANELLIST

Past Panellist

Past Panellist

Past Panellist

Past Panellist

PAST PANELLIST

PAST PANELLIST

PAST PANELLIST

PAST PANELLIST

PAST PANELLIST

PAST PANELLIST

PAST PANELLIST

PAST PANELLIST

PAST PANELLIST

PAST PANELLIST

PAST PANELLIST

PAST PANELLIST