Main content
Peggy Scott
Elaine's partner Peggy is the only one who can see beyond her hard exterior.
The creative brains behind their business, Peggy is shocked and upset when Melissa is discovered, more sensitive than Elaine to the way they treated her before her death. As the pressure mounts on all the residents, Elaine's control increases; suffocating Peggy and leaving her unable to escape the guilt at her involvement.
Victoria Hamilton
Victoria is best known for her work in period dramas, including the roles of Ruby Pratt in Lark Rise to Candleford; Mrs Forster in the Emmy award winning Pride and Prejudice and the 1999 film of Mansfield Park. Victoria recently starred as Nigel Slater's mother in the adaptation of his autobiographical novel Toast, and is an award winning stage actress having been a member of the RSC, the Peter Hall Company and the National Theatre.
Clips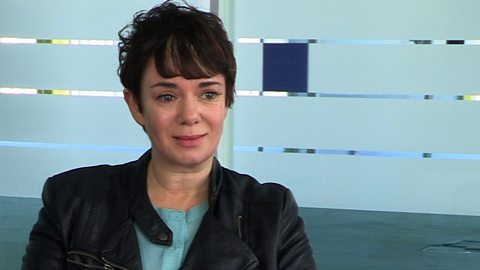 Victoria Hamilton explains Peggy's personality, interests and relationship with Melissa.