Main content
Frances Wood
ELIMINATED IN THE LIVE FINALS
| Fact title | Fact data |
| --- | --- |
| Team | will.i.am |
| Age | 18 |
| Home town | Wakefield |
Frances's talent first became apparent at the age of four, when she got up on stage at a holiday park and astounded an audience with a rendition of The Spice Girls' hit 'Stop'.
I'd love to get through this stage and show them how far I've come.

Frances
Since then, she's been grabbing any opportunity to sing by performing in pubs and busking as well as doing lots of songwriting. Now she wants to take her talent from the street to the stage.
Frances sang Black Eyed Peas' hit 'Where Is The Love?' at the Blind Auditions and, impressed by her melodic spin on the rapped verses, will.i.am turned his chair around.
Frances hopes to silence her school critics who would laugh at her whenever she said she wanted to sing. With will.i.am championing her, we'd consider them suitably hushed.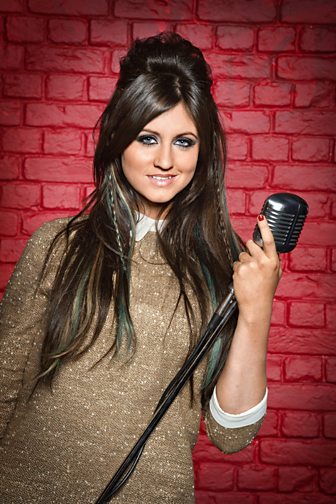 ELIMINATED

ELIMINATED

ELIMINATED

ELIMINATED

ELIMINATED

ELIMINATED

ELIMINATED

ELIMINATED

ELIMINATED

ELIMINATED
ELIMINATED

ELIMINATED

ELIMINATED

ELIMINATED

ELIMINATED

ELIMINATED

ELIMINATED

ELIMINATED

ELIMINATED

ELIMINATED

ELIMINATED

ELIMINATED

ELIMINATED

ELIMINATED

ELIMINATED

ELIMINATED

ELIMINATED

ELIMINATED

ELIMINATED

ELIMINATED

ELIMINATED

ELIMINATED

ELIMINATED

ELIMINATED

ELIMINATED

ELIMINATED

ELIMINATED

ELIMINATED

ELIMINATED

ELIMINATED

ELIMINATED

ELIMINATED

ELIMINATED

ELIMINATED

ELIMINATED

ELIMINATED

ELIMINATED

ELIMINATED

ELIMINATED