Main content
Milo Yiannopoulos
Milo Yiannopoulos is a journalist who's written for publications as diverse as the Catholic Herald and Attitude magazine. He's also founder and editor of tech blog The Kernel.
Milo was for many years the highest-profile gay opponent of gay marriage, a position he's since recanted now that he's engaged. He's been called a 'rising star of the right' by The Spectator, 'the pit-bull of tech media' by The Observer, 'digital media's Citizen Kane' by Forbes magazine and a 'cynical, ignorant f******' by Stephen Fry.
Which side will Free Speech's audience come down on?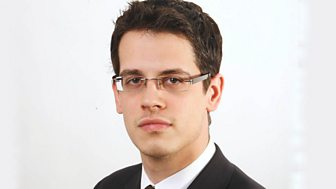 Past panellist

Past panellist

Past panellist

Past panellist

Past panellist

PAST PANELLIST

PAST PANELLIST

PAST PANELLIST

PAST PANELLIST

PAST PANELLIST

PAST PANELLIST

PAST PANELLIST

PAST PANELLIST

PAST PANELLIST

PAST PANELLIST

PAST PANELLIST

PAST PANELLIST

PAST PANELLIST

Past Panellist

Past Panellist

Past Panellist

Past Panellist

PAST PANELLIST

PAST PANELLIST

PAST PANELLIST

PAST PANELLIST

PAST PANELLIST

PAST PANELLIST

PAST PANELLIST

PAST PANELLIST

PAST PANELLIST

PAST PANELLIST

PAST PANELLIST

PAST PANELLIST