Main content
Jess Myers
Many people initially wondered if Jess really existed...
| Fact title | Fact data |
| --- | --- |
| Played by: | Rina Mahoney |
| Status: | |
| Occupation: | Social worker |
Although Rob claimed to have a wife in Hampshire when he first arrived in Ambridge, it was many months before she appeared in the village.
Everyone seems so nice round here

Jess Titchener (now Myers)
Jess and Rob had returned from Canada when her father fell ill. Jess felt she had to attend to her dad, which led to friction between the couple.
After her father died, Jess started to apply for work in Borsetshire and the couple made plans to move to the area permanently.
Jess remained blissfully unaware that her time in Hampshire had allowed Rob to carry on an affair with Helen Archer.
Soon after Rob left Jess for Helen, he returned to Jess for a one night stand. Jess became pregnant but a paternity test confirmed Rob wasn't the baby's father. Jess later explained to Helen that her son Ethan was the result of a fling with an old friend of hers from university.
During Helen's trial, Jess stepped forward to give evidence despite turning Anna away weeks before. In court, Jess confirmed that Rob had abused her in the same way he had Helen.
Immediate family
Ethan (Son) - initially Jess thought Rob was Ethan's father
Rina Mahoney
Rina has recorded numerous leading roles in BBC Radio 4 plays. She has worked on many of the country's most watched television shows, including Coronation Street, Emmerdale and Hollyoaks. She played episode leads in Casualty and Doctors and a semi-regular role in Blue Murder, as well as a regular role in comedy series Heartburn Hotel.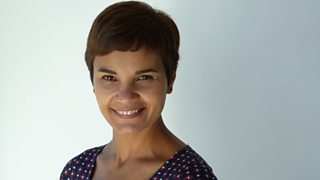 As a classical actress Rina has played many of Shakespeare's leading ladies: Juliet, Miranda, Olivia, Goneril, Cordelia and Hermia, in the UK and USA.
Rina has had an extensive theatre career in London and around the country. She worked with playwright Tim Firth (Calendar Girls) on his show Flint Street Nativity, reviving her role when the production was mounted a further two times. The Hull Truck production went on to become the biggest-selling single run of any show in the theatre's history.
Among many other credits, she appeared in Behsharam by Gurpreet Kaur Bhatti, who later became an Archers scriptwriter.
Rina has produced and performed in a one-woman show in association with York Theatre Royal, which toured nationally. Based on Shakespeare's Measure for Measure and Isabella's possible fate, Beyond Measure was written in blank verse and incorporated physical theatre, one of Rina's other passions.
Other physical theatre experience includes work with Shared Experience and the world premiere of Vurt at Contact Theatre Manchester.
Archers highlights
Everyone was incredibly friendly to me on my first day. Although I have recorded lots of radio over the years there is something daunting about walking into the recording studio of such an institution.
Other career highlights
Everyone was incredibly friendly to me

Rina Mahoney
Producing and performing in my own one-woman show, which I originally conceived way back when I was doing my A-Levels many years ago. To see it come to fruition on a national tour was a real sense of achievement and an enormous amount of hard work!
Rina's first impressions of Jess
Jess seems to be a very caring person who is determined to do right by everyone. But will the constant attempt to please everyone else have an impact on those closest to her? Who knows?
Favourite
Actor - Judi Dench – she is just wonderful. She has so much dignity and gravitas in all she does and she is simply brilliant in straight or comic roles. I want her career!

Book - The Road Less Travelled. My mum gave it to me years ago and whenever life is tough I always return to it. It opens by saying "Life isn't fair..." Never a truer word spoken.

Film - Too many to choose from. I've just watched Roman Holiday though and loved it. Oh to be Audrey Hepburn...
I'd still like to...
...play the role of Isabella in Shakespeare's Measure for Measure at the RSC in the Swan Theatre.