Main content
Miss Gabriel Weston
Gabriel is a practising Surgeon and writer. She's a Member of the Royal College of Surgeons and trained as an ENT specialist.
Her first book, Direct Red: A Surgeon's Story, was published in 2009 and won the PEN/Ackerley prize for an 'autobiography of outstanding literary merit'. Her most recent novel Dirty Work won the 2014 McKitterick literary prize. She is also an arts reviewer for The Lancet. Gabriel was the presenter of Catching History's Criminals: The Forensics Story, and Incredible Medicine: Dr Weston's Casebook.
In Trust Me I'm A Doctor, Gabriel travels the world in search of radical new treatments. In her time on the series she's witnessed a pioneering womb transplant, the use of phage therapy in the former Soviet Republic of Georgia, the UK's first 3D printed sternum implant and the world's first clinical trial using bioelectronic medicine. She has also tested different ways of keeping our brains healthy, and how to improve our alertness throughout the day.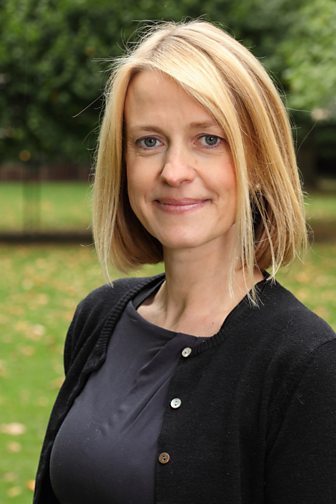 Surgeon Gabriel Weston witnesses new medical techniques being trialled around the world.