Main content
Best Food Retailer
This award celebrates the local shops making a positive difference to our lives, our high streets and communities by selling great quality, delicious and affordable food. Whether it's a butchers or fishmongers, a bakery, deli or farm shop – we asked what is great about the food they source, the service they provide and their impact on the surrounding area. The 2017 finalists are:
Organic Farmshop
This Cirencester shop run by Hilary Chester-Master is stocked as much as possible by their organic farm where they grow and raise as much food as they can, soil type and climate allowing including fruit and veg, beef and milk, cheese, yogurt and butter. They then move out from the middle of the circle slowly and carefully. First to the local area, then the neighbouring counties, across the rest of the UK and then on, still with great care, across the channel to Europe and the wider world.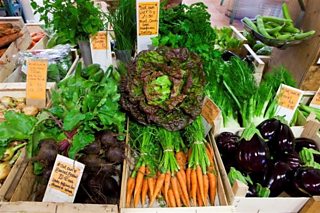 The shop aims to offer wonderful service and good value for money. The organic farm and in the restaurant the food is delicious and vegetarian apart from Sundays when there's a roast of farm-produced meat on offer.
Unicorn Grocery Co-op
Since opening in 1996 Unicorn Grocery has offered an unbeatable range of affordable, fresh and wholesome food to its South Manchester customer base. Maintaining an approach of direct purchasing and competitive pricing, Unicorn has become one of the largest and most successful wholefood outlets in the UK.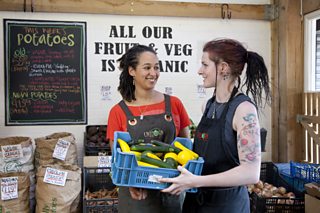 Unicorn offers a huge range of affordable, wholesome food with a focus on organic, fair-trade and local sourcing. Ethical principles remain at the core of the business and influence not only what is sold but also how business is done. As a workers co-operative the shop is owned and managed by the people who work in it, and they have created a place they want to shop in themselves.
Lavenham Butchers
In October 2014 Lavenham Butchers embarked on a high welfare, locally farmed meat to table mission. Passionate about traditional butchery, they recognised that good food can be locally sourced and sustainable, and they believe the truth is in the tasting.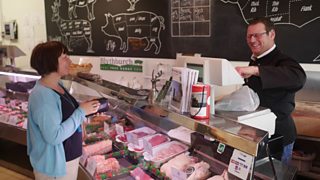 Low food miles means less stress for the animal and ultimately delivers a better tasting meat and customers can read information all about the farmers that supply them from the local area.