Main content
Akala
Akala is one of the UK's most socially-conscious musical artists. He's also one of the brainiest – at school he was a Maths prodigy, as an adult he's lectured on Shakespeare, and somewhere in-between he played football for Wimbledon and West Ham's youth teams.
His musical career first took off in 2006 when, after founding his own record company Illa State and releasing first album It's Not A Rumour, he was voted Best Hip Hop Act at the MOBOs. Last week he released his fourth, The Thieves' Banquet, with subject matter incorporating bankers, third-world dictators, the clergy and slavery, so you can't accuse him of frivolity.
Born Kingslee Daley in North London, his stage name Akala is a Buddhist word meaning 'immovable'. Will he move any minds on Free Speech?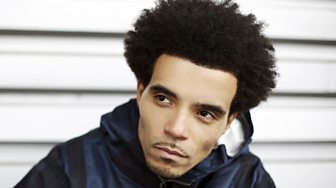 Past panellist

Past panellist

Past panellist

Past panellist

Past panellist

PAST PANELLIST

PAST PANELLIST

PAST PANELLIST

PAST PANELLIST

PAST PANELLIST

PAST PANELLIST

PAST PANELLIST

PAST PANELLIST

PAST PANELLIST

PAST PANELLIST

PAST PANELLIST

PAST PANELLIST

PAST PANELLIST

Past Panellist

Past Panellist

Past Panellist

Past Panellist

PAST PANELLIST

PAST PANELLIST

PAST PANELLIST

PAST PANELLIST

PAST PANELLIST

PAST PANELLIST

PAST PANELLIST

PAST PANELLIST

PAST PANELLIST

PAST PANELLIST

PAST PANELLIST

PAST PANELLIST