Main content
Nathaniel Bloom
Nessa's chief security advisor Nathaniel is a reassuring and vigilant presence in her life, providing round the clock monitoring and support. Very much the 'strong and silent' type, he is pitted against the forces that mean to do harm to Nessa and her family and works tirelessly to protect her at immense personal sacrifice.
Tobias Menzies
Tobias is a well-known face in both the UK and US due to his roles in Game of Thrones (as Edmure Tully) and Rome (as Brutus). Other television credits include The Shadow Line, Black Mirror, Doctor Who, and The Thick of It.
In film, Tobias starred alongside Dame Judy Dench in the 2006 reboot of the James Bond franchise, Casino Royale, and further film credits include Black Sea; Hysteria; The Duel; Atonement and Finding Neverland.
Tobias has also worked extensively on stage, starring in The Recruiting Officer, The History Boys, The Children's Hour, King Lear and Hamlet.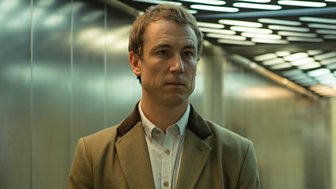 Explore The Honourable Woman