Main content
Terri Coverly
Terri is the Director of Communications, DoSAC.
Recruited at some expense from the private sector, Terri will tell you proudly that she has survived five Secretaries of State in her time. And that's the thing about Terri: as a civil servant, she isn't going anywhere (she'll tell you that too).
But after ten years of press releases and cock-ups, and now having to simultaneously manage two ministers who squabble all the time, maybe she just wants to jack it all in and run a teashop.
Played by Joanna Scanlan
Clips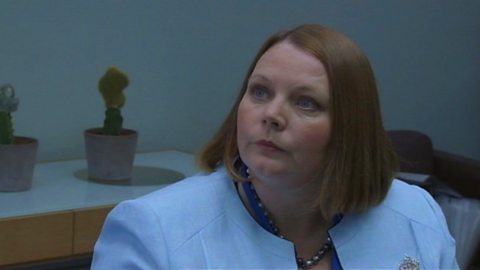 Fergus asks Terri to pull together a press release for the 'Networked Nation' policy.