Main content
Eruption
Eruption has fully optimised itself since last series and has come back bigger and better. Primarily it is a flipper, but now the original robot has evolved to create interchangeable weapons, adding on a vertical spinning disc and crushing claw. Eruption also has the option of using anti-Carbide and PP3D side pods, specifically designed to defend itself against two of the team's biggest rivals.
| Fact title | Fact data |
| --- | --- |
| Weapon | Flipper |
| Weight | 109kg |
| Defence | 3-8mm hardened steel shell with additional titanium and HDPE impact panels |
| Top Speed | 12mph |
| Drive System | Two-wheel drive using 2x Bosch GPA 750w |
| Biggest Weakness | Lack of armour against spinners |
Team stats:
Name: Michael Oates (18)
Role: Captain, Head Designer, Robot Builder and Driver
Occupation: First year university student at Durham University
The new model boasts custom electronics which pulses the timing of the gas to the flipper, meaning they can reserve their gas for big 'arena outing flips.'
Name: Adrian Oates (52)
Role: Robot Builder
Occupation: Electronic Engineer at a Research Laboratory

Additional information:
Being involved in the robot community has clearly always been a big part of this father and son's life. Michael has been driving since he was six years old and is considered one of the best drivers in the robot combat community. However, now Michael has started studying engineering at Durham University, compared to last year when he was in school, so he is now balancing the two.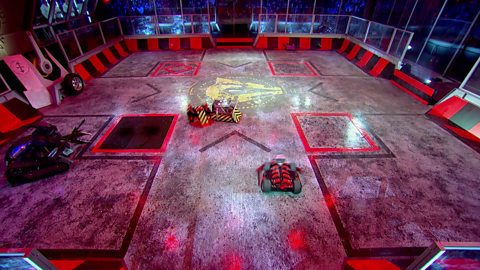 New robot Cobra feels the brutal force of the arena and the fierce flipper of Eruption.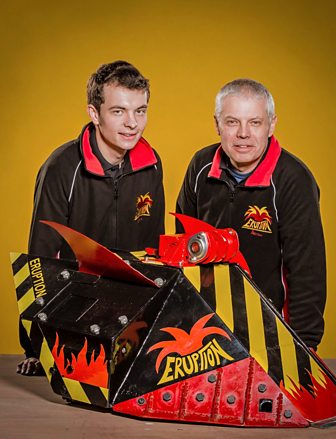 Week 1 winner

Week 5 winner

Week 3 winner

Week 2 winner

Week 4 winner