Main content
Stephen Fry
Writer, actor and broadcaster Stephen Fry is a popular face on BBC television.
He has presented several award winning documentaries including his acclaimed series about Manic Depression and also HIV. He is also the host of the BBC's international hit quiz show QI. As a gay man himself, Out There is a project that is particularly close to his heart.
Stephen Fry on the programme: "The subject has never been more in the spotlight, but I wanted to see something of what it is like in different cultures and countries to be gay, or a gay parent, or someone who believes homosexuality is evil, unnatural or sick. Our small crew travelled to Africa, South and North America, India, Russia and of course around our own country to hear and see first-hand what it's like being out, Out There".
Clips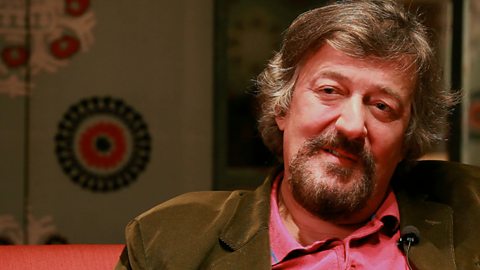 Stephen Fry talks about filming his new BBC Two series, Out There.