Main content
DS Justin Ripley
Ripley's dogged loyalty to Luther has made him the constant in Luther's life – he is Luther's colleague, partner and greatest friend.
Ripley's high regard for Luther is unwavering; confident that Luther's intent is to be on the side of the angels. However, his regard is polluted by the knowledge that working for the angels can bring you too close to the devil. Under pressure from Stark and Erin Gray, Ripley is forced to confront the truth behind Luther's secrets. Ripley starts to wonder if he can keep on turning a blind eye to Luther's methods or will he be forced to challenge Luther's decisions. Has he been in Luther's shadow for too long?
Warren Brown
Warren is currently filming By Any Means, a new BBC drama from Tony Jordan's company Red Planet. Warren stars in the lead role of 'Jack Quinn' and is cast alongside Gina McKee and Keith Allen. This much anticipated series will air later this year.
Last year was a big one for Warren who starred in a host of critically acclaimed television dramas including Good Cop in which he starred as 'John Paul Rocksavage' a policeman in Liverpool whose life is turned upside down when his best friend is murdered by a gang lead by Stephen Graham. The series which recently won Best Drama at the Royal television Society Awards was penned by Five Daughters scribe, Stephen Butchard.
Other notable performances include his turn as 'Lee Hibbs' in Occupation in which he starred opposite James Nesbit and Stephen Graham, as one of three ex-serviceman who return to Basra, all for different reasons – love, money and hope. He also starred in the BBC One drama, Inside Men.
In addition to this Warren is also a Thai Boxing World Champion, having competed professionally until a few years ago.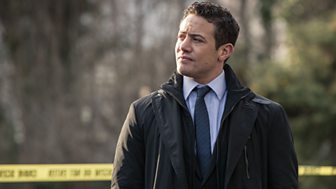 past character

PAST CHARACTER

PAST CHARACTER

PAST CHARACTER

PAST CHARACTER

past character

past character

past character

past character

past character

past character

past character

past character

past character