Main content
Ruth Archer
Theirs was a model marriage but Ruth and David hit rough seas in 2006. Hardworking and talented on the farm, Ruth worked the Brookfield dairy herd single-handedly until her battle with breast cancer in 2000.
| Fact title | Fact data |
| --- | --- |
| Played by: | Felicity Finch |
| Born: | 16 June 1968 |
| Status: | |
| Occupation: | Farmer |
| Lives and works at: | Brookfield Farm |
As the children grew and she recovered, she conceded that help would be welcome and the arrival of herdsman Sam Batton was at first successful. But Ruth found herself getting too close to the equally keen Sam, and for a while the safest union in Ambridge was seriously threatened. Sensible Ruth pulled herself back from the brink, her love for her husband and children overcoming temptation at the eleventh hour.
The couple steadily repaired their relationship with patience and strength, and pulled together to maintain the success of the farm.
At the start of 2016, Ruth returned from a much needed break in New Zealand with a deceptively simple idea of how to revolutionize the operation at Brookfield. Will it pay off?...
"Stay in milk - only do it differently"

Ruth Archer
Likes - Cows, chocolate, picnics with the kids
Dislikes - Shopping, cooking, housework, wearing a dress
Highs - Being given the all-clear after her breast cancer
Lows - Having to win back David's trust after her dangerous liaison with Sam Batton
Felicity's thoughts on Ruth
Ruth is strong willed, determined and pretty direct in her approach to life and people in general. Having breast cancer has mellowed her. She's now much more likely to negotiate her way through problems rather than fight her corner no matter what. And she only gets involved in the battles worth fighting. She's able to appreciate life day to day and she and David have an enviably strong marriage despite their difficulties along the way!
Felicity Finch
Felicity was brought up in the North East. She spent most of her childhood trying to be as good at climbing trees, throwing cricket balls and kicking footballs as her three brothers!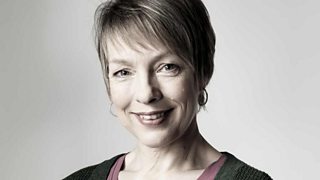 Her interest in drama grew out of a love of dance and the painful realisation at the age of 12 that despite her petite stature she didn't have the perfect physique needed to become a ballerina.
She worked for a year backstage before spending three years training at the London Drama Centre. Since leaving, she's played a wonderful cross-section of parts in theatre ranging from Jessica in the Merchant of Venice with the Old Vic Theatre Company, Kate in Bedroom Farce and Electra in The Dreams of Clytemnestra, to Violet Beauregard in Charlie and the Chocolate Factory and an abseiling wasp in Gulliver's Travels!
She still clearly remembers her audition for The Archers back in 1987, suddenly being thrown into Ambridge life and meeting this guy called David who appeared to be convinced that the young lass who'd arrived for work experience on his father's farm was bound to be worse than useless!
As well as being an actor Felicity also works as a radio reporter and presenter for BBC Radio 4. She's made many features for Woman's Hour as well as half hour documentaries. Her recording has taken her to Rwanda, Pakistan, Cambodia and Albania. More recently she's been to Afghanistan to make programmes about the way radio soaps are being used in some countries to communicate vital information such as health issues to listeners.
Her documentary Will He Change His Socks, about a young man with Down's syndrome, was nominated for a Sony award.
Felicity lives in South East London near the beautiful Laban Centre, where she regularly escapes from the stresses and strains of life into contemporary jazz classes or the Pilates studio.
Archers highlights
The breast cancer storyline. Being involved in such an emotional story was an amazing challenge and responsibility, not least because I was very aware that many listeners would either have had cancer themselves or know someone close to them who had. The writers and directors were all very sensitive as to how it could affect David and Ruth's relationship, both at the time and much later on in my other highlight...
Being involved in such an emotional story was an amazing challenge and responsibility

Felicity Finch
The "affair" with Sam...! Part of the reason Ruth fell for Sam was because she was feeling physically insecure when glamorous Sophie came back to Ambridge and David started droolin'. The scene in which David finally realised the truth was one of those where you just have to jump and hope the momentum of everything that has led up to this moment will carry you through - as well as the great script of course.
Other career highlights
Playing Laura in the Glass Menagerie, touring the north east in a transit van with Northumberland Theatre Company in John Godber's Happy Jack and Up and Under. Also Rosa in BBC 2's Bleak House and Lady Lucan in a BBC documentary drama.
Favourite
Actor - John Hurt. Years ago I was working backstage when he was playing a rather mature but believable Romeo. I loved his craggy face, voice and presence. He transforms so wonderfully into every character he plays.
Book - Really can't begin to decide/compare – so one of them! Lynn Reid Banks' the L Shaped Room. It's a book my mother gave me and I remember devouring it on my first trip to a very special Greek island which was featured in the story. I've returned many times.
Film - Don't Look Now, Brokeback Mountain, An American In Paris.
The Archers 65th Anniversary - Behind The Scenes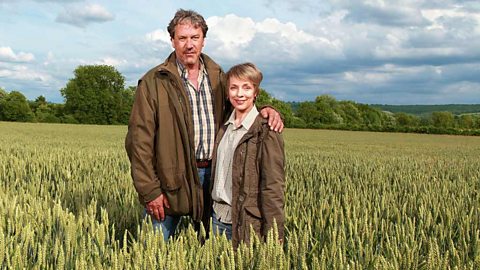 Insights and 'backstage' chat from the anniversary episode recording.