Main content
Dr John Watson
Brave, resourceful, practical.
Previously an army doctor, shattered by service in Afghanistan, John Watson discovered a new lease of life when he met Sherlock Holmes. Although often infuriated by Sherlock's cold, detached manner, he also sees his flatmate as his best friend.
Interview with Martin Freeman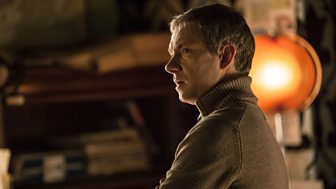 To help him come to terms with Sherlock's death, John has started to write his blog again. Read his regular accounts of life after Sherlock.

Test your own powers of deduction and help Sherlock decipher hidden messages from Series 1.