Main content
Jane Bussman
Jane Bussmann started life as a comedy writer behind some of the 1990s' best comedy shows – including Brass Eye, Smack The Pony, South Park and The Fast Show – before pursuing a series of reinventions.
After moving to LA to write films, she fell into celebrity journalism and made her living interviewing the likes of Paris Hilton and Lindsey Lohan – a period she calls Hollywood's 'Golden Age of Stupid'.
Tiring of the Hollywood vacuum, and smitten with a peace activist she'd glimpsed in Vanity Fair, Jane moved to Africa and against all the odds pulled off some serious journalism, investigating the continued failure to catch warlord Joseph Kony.
The Edinburgh regular's currently writing Distinguished Ladies, a sitcom about life as a celebrity journalist. Will she provide any scoops on Free Speech?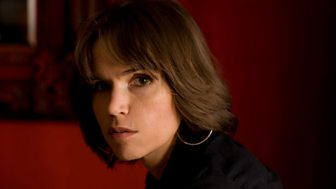 Past panellist

Past panellist

Past panellist

Past panellist

Past panellist

PAST PANELLIST

PAST PANELLIST

PAST PANELLIST

PAST PANELLIST

PAST PANELLIST

PAST PANELLIST

PAST PANELLIST

PAST PANELLIST

PAST PANELLIST

PAST PANELLIST

PAST PANELLIST

PAST PANELLIST

PAST PANELLIST

Past Panellist

Past Panellist

Past Panellist

Past Panellist

PAST PANELLIST

PAST PANELLIST

PAST PANELLIST

PAST PANELLIST

PAST PANELLIST

PAST PANELLIST

PAST PANELLIST

PAST PANELLIST

PAST PANELLIST

PAST PANELLIST

PAST PANELLIST

PAST PANELLIST