Main content
Frank Hodge
Frank moves with the easy menace of an ex-copper - because that's what he was.
He is tough and incredibly loyal. He is the man Baba gets to change a plug or dispose of a body. For Frank, working for Baba is just a job, most of the time he sees the violence as unnecessary and is the steadying influence on Toby. He is Toby's minder and mentor; the voice of wisdom that blind youth and psychotic tendencies won't listen to. Frank's menace stems from his efficiency and ability, yet he also displays qualities of benevolence that make him uncomfortably likable.
Alan Williams
Alan Williams' extensive theatre works includes the role of Kemp in Vigil at the Arts Club in Vancouver for which he was awarded Best Performance by an Actor in a Leading Role. He has also appeared in the hugely successful production of Warhorse at both the National and The London Theatre, In The Birthday Party at the Lyric Hammersmith and in seasons at the Royal Court Theatre. Alan Williams has also starred in many film and television dramas such as London Boulevard, Vera Drake, Bright Young Things, Shameless, Mutual Friends, Spooks, Silent Witness, Wire In The Blood, Love In A Cold Climate, and in The Cockroach Who Ate Cincinatti for which he won a Genie award for Best Male Actor in a leading Role. He will also appear in Seven Spielberg's film version of Warhorse in the role of Jackson.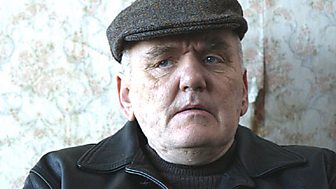 past character

PAST CHARACTER

PAST CHARACTER

PAST CHARACTER

PAST CHARACTER

past character

past character

past character

past character

past character

past character

past character

past character

past character