Main content
Rosalie Berwick (VAD)
Rosalie actively embraces and follows the rules without question but the world is changing and it's not always possible to conform.
The opportunity to work in France proved to be Rosalie's escape route from the burden of being unmarried and seemingly left on the shelf.
When it comes to the more domestic tasks she is in her element but her closeted life at home has left her socially inexperienced and insecure.
She may appear to be the perfect VAD but in reality, the constant challenges of life at the front terrify her.
She's been raised in the old ways, can she embrace the new?
Marianne Oldham
Marianne is a prolific stage actress and recently starred in Sons Without Fathers at the Arcola Theatre and You Can Still Make A Killing at Southwark Playhouse.
Marianne also featured in the BBC One period police drama WPC 56 and she'll next be seen in the feature film Titus.
Clips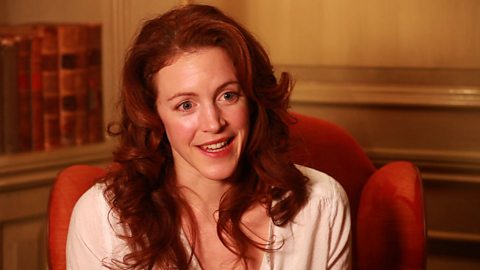 Marianne talks about Rosalie's closeted upbringing and her reaction to hospital life.