Main content
Vince Freeman
ELIMINATED IN THE BATTLE ROUNDS
| Fact title | Fact data |
| --- | --- |
| Team | Danny |
| Age | 34 |
| Home town | Cheltenham |
Vince plays over 300 gigs a year – that's how much he loves music. His excessive gigging put him in good stead for the biggest gig of his life – singing in front of The Voice UK coaches.
To know someone who has made it in the industry thinks I've got what it takes would mean everything.

Vince
During the Blind Auditions, Vince came on stage with a guitar (pretty standard) and, er... without any shoes on. Not your typical audition, we'll grant you, but we're not looking for typical – we're looking for phenomenal. Plus, Vince says that because he started singing and playing in his bedroom barefoot, it's the only way he can perform when on stage.
He sang Kings of Leon's 'Sex on Fire' and ignited something in Danny, who turned around and bagged Vince for his team.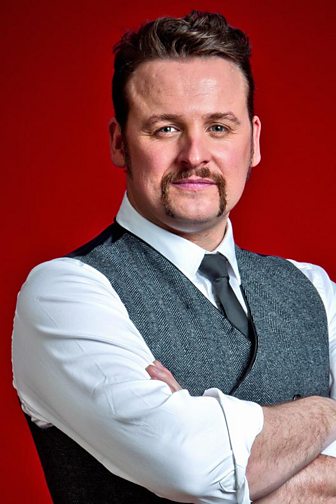 ELIMINATED

ELIMINATED

ELIMINATED

ELIMINATED

ELIMINATED

ELIMINATED

ELIMINATED

ELIMINATED

ELIMINATED

ELIMINATED
ELIMINATED

ELIMINATED

ELIMINATED

ELIMINATED

ELIMINATED

ELIMINATED

ELIMINATED

ELIMINATED

ELIMINATED

ELIMINATED

ELIMINATED

ELIMINATED

ELIMINATED

ELIMINATED

ELIMINATED

ELIMINATED

ELIMINATED

ELIMINATED

ELIMINATED

ELIMINATED

ELIMINATED

ELIMINATED

ELIMINATED

ELIMINATED

ELIMINATED

ELIMINATED

ELIMINATED

ELIMINATED

ELIMINATED

ELIMINATED

ELIMINATED

ELIMINATED

ELIMINATED

ELIMINATED

ELIMINATED

ELIMINATED

ELIMINATED

ELIMINATED

ELIMINATED