Main content
Alastair Ross
His devotion to TV series Game of Thrones is in no way connected to the fact it's filmed largely in his constituency. Has it prepared him for the power struggle that is Free Speech?
Alastair Ross has two degrees (in Political Science and Irish Politics), served two terms as MLA for the Democratic Unionist Party in East Antrim, is Private Secretary to the Minister for Enterprise, Trade & Investment, has been the DUP's Deputy Whip, a DUP press officer, a DUP campaign manager, DUP Researcher and Chairman of the Young Democrats. You might say he's a DUP man then.
In his time in office he's been involved in reforming welfare and sexual offences legislation, but he's also found professional reasons to watch sport – he's on the board of Lisnagarvey, Northern Ireland's most successful hockey club, and the All Party Group for Rugby.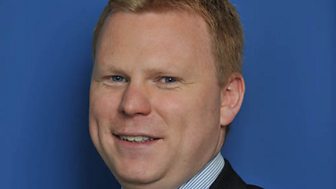 Past panellist

Past panellist

Past panellist

Past panellist

Past panellist

PAST PANELLIST

PAST PANELLIST

PAST PANELLIST

PAST PANELLIST

PAST PANELLIST

PAST PANELLIST

PAST PANELLIST

PAST PANELLIST

PAST PANELLIST

PAST PANELLIST

PAST PANELLIST

PAST PANELLIST

PAST PANELLIST

Past Panellist

Past Panellist

Past Panellist

Past Panellist

PAST PANELLIST

PAST PANELLIST

PAST PANELLIST

PAST PANELLIST

PAST PANELLIST

PAST PANELLIST

PAST PANELLIST

PAST PANELLIST

PAST PANELLIST

PAST PANELLIST

PAST PANELLIST

PAST PANELLIST