Main content
Clark Carmody
A professional hairdresser keen to provide a better life for his new daughter.
| Fact title | Fact data |
| --- | --- |
| Team | Rita |
| Age | 27 |
| Hometown | Kidderminster |
| Genre | Acoustic/Pop/Indie |
| Musical inspirations | Bon Iver, his dad Sean, Chet Faker, Will Heard, Tom Misch |
Get to know Clark
Clark has been working as a hair stylist in Stratford-upon-Avon for 6 years, and has a baby daughter called Primrose who he absolutely adores. (Aww! We love a doting dad!). He started playing guitar aged 18 and took up singing alongside it and makes his own dance tracks at home. He wants to prove to himself that he can be a dad and do music too, he is determined to provide an amazing life for his little girl.
Clark's selfie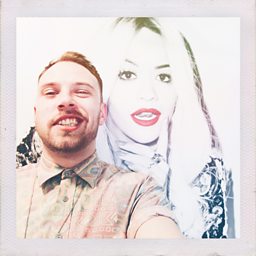 Quick-fire with Clark
Celebrity resemblance? "Occasionally, Chris Martin but a lot of people say my brother is the spitting image of him."
Weirdest food you have ever eaten: "Fried ants."
You are headlining Wembley! What would you have on your rider? "White socks and manuka honey."
What makes you happy? "My daughter Primrose, family, music and friends."
What makes you mad? "Ego, false status and rudeness."
Daily motto: "Stay ready!"
Clark's throwback thursday
OUT AT LIVES

OUT AT LIVES

OUT AT LIVES

Out at Battles

Out at Battles

Out at Battles

Out at Battles

Out at Knockouts

Out at Knockouts

Out at Knockouts

Out at Knockouts

Out at Knockouts
Winner

Out at lives

Out at Lives

Out at Lives

OUT AT LIVES

OUT AT LIVES

OUT AT LIVES

OUT AT LIVES

OUT AT LIVES

OUT AT LIVES

OUT AT LIVES

OUT AT LIVES

Out at Battles

Out at Battles

Out at Battles

Out at Battles

Out at Battles

Out at Battles

Out at Battles

Out at Battles

Out at Battles

Out at Battles

Out at Battles

Out at Battles

Out at Battles

Out at Battles

Out at Battles

Out at Battles

Out at Knockouts

Out at Knockouts

Out at Knockouts

Out at Knockouts

Out at Knockouts

Out at Knockouts

Out at Knockouts

Out at Knockouts

Out at Knockouts

Out at Knockouts

Out at Knockouts

Out at Knockouts

Out at Knockouts

Out at Knockouts

Out at Knockouts

Out at Knockouts

Out at Knockouts

Out at Knockouts

Out at Knockouts

Out at Knockouts