Main content
Profile: Agnieszka Chmura
Agnieszka made a series of films about the experience of young Polish Londoners.
Why did you pick this subject for Fresh?
I wanted to tell the story of who these migrants are, what drove them to London
London is home to resident communities from over 90 countries. More than 300 languages are spoken here. What I begun to discover was that coexisting and tolerating only means coexisting and tolerating - it doesn't mean knowing about each other's cultures or exchanging values.
I think this series can start an interesting discussion on the subject of migration in the modern times. I'm sure that young people can relate to this with their own experiences, wherever they live.
What motivated you to make this film?
"London is not, and never has been, a city of native Londoners. For nearly all of its history it has been fed my migration." - A People's History of London, German & Rees, 2012
Multiculturalism has become such an important characteristic of the city. Yet, ethnicities remain distanced and undiscovered, and too often encounters between them do not do enough to break down stereotypes.
I wanted to tell the story of who these migrants are, what drove them to London, what dreams they are pursuing here and what it means to be a migrant.
Also, I believe that London's beauty lies in Londoners and it's their daily activities that sustain the metropolis. I wanted to highlight the value of the "ordinary person" in the city's machinery too.
What camera did you use to shoot your film?
Canon XM1
Who/what inspires you?
Conversations. Observations. Witnessing or experiencing something true and real. The possibility to capture and expose some unnoticed detail of reality that people don't pay attention to. A very long list of artists and their work.
What are your plans for the future?
In my professional life I want to work creatively as a cinematographer, direct my own documentaries, and learn Japanese.
What is the most important thing you have learned so far?
That soon none of today's matters will matter.
Watch: Polish Londoners: Anna on BBC Fresh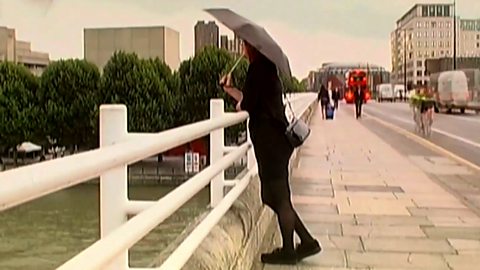 First in a series of films exploring the experiences of young Polish migrants in London.
Watch: Polish Londoners: Iza on BBC Fresh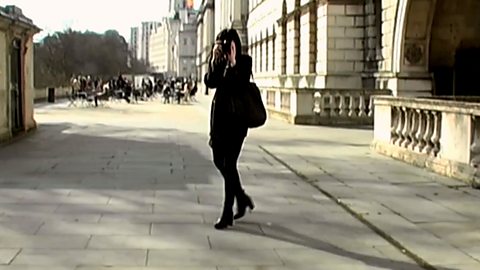 A young photographer describes her experiences as a Polish migrant in London.
Watch: Polish Londoners: Magda on BBC Fresh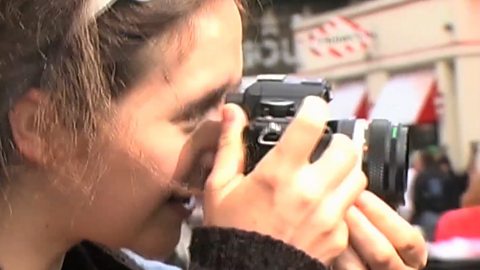 A young Polish filmmaker in London gives her perspective on life in the city.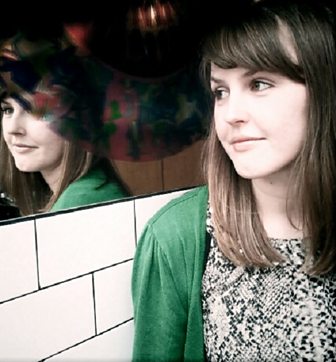 (L-R) Solveig, Jannis & Emma