Main content
Archbishop of Canterbury
Justin Welby Chooses the War Requiem by Benjamin Britten
| Fact title | Fact data |
| --- | --- |
| Archbishop of Canterbury | |
War Requiem by Benjamin Britten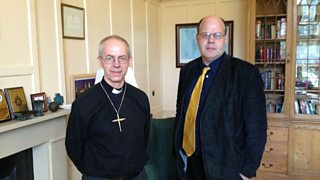 The Archbishop of Canterbury the Most Rev Justin Welby chooses the War Requiem (Op.66) by Benjamin Britten, written for the consecration of the new Coventry Cathedral, the original having been destroyed in the blitz of 1940. Presented by Mark Lawson.
From the Archive
The Premiere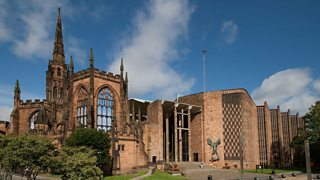 Archive from the rehearsals for the first performance of Britten's War Requiem on 30 May 1962.
First broadcast in Phoenix Rising on 27 May 2012 on BBC Radio 3
Ben Whishaw reads Wilfred Owen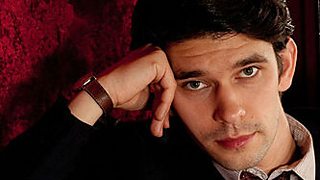 Ben Whishaw reads Dulce et Decorum Est by Wilfred Owen.
Originally broadcast on BBC Radio 3 on 17 Nov 2006
Benjamin Britten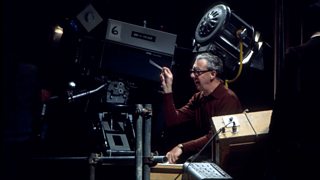 Benjamin Britten on the Requiem. Plus composer Michael Berkeley on Britten's harmonies.
Originally broadcast in Phoenix Rising on 27 May 2012 on BBC Radio 3
Dietrich Fischer-Dieskau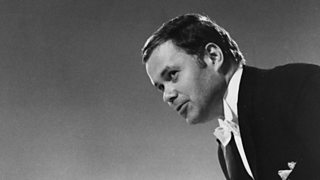 German baritone Dietrich Fischer-Dieskau on singing in the first performance.
First broadcast in Front Row on 4 Apr 2000 on BBC Radio 4
The Archbishop of Canterbury reads Owen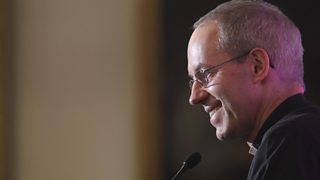 Justin Welby reading an extract from Wilfred Owen's poem Be Slowly Lifted Up. 
Britten and Britain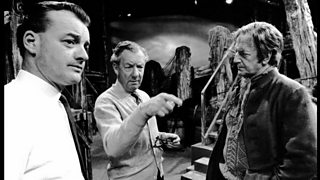 Biographer Paul Kildea argues that Britten is Britain's greatest composer.
originally broadcast on Front Row on 29 Jan 2013 on  BBC Radio 4
The Bells of Coventry Cathedral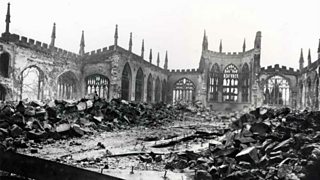 The bells of Coventry Cathedral, which survived the 1940 bombing.
Originally broadcast in Sunday Bells 27/05/2012 on BBC Radio 4